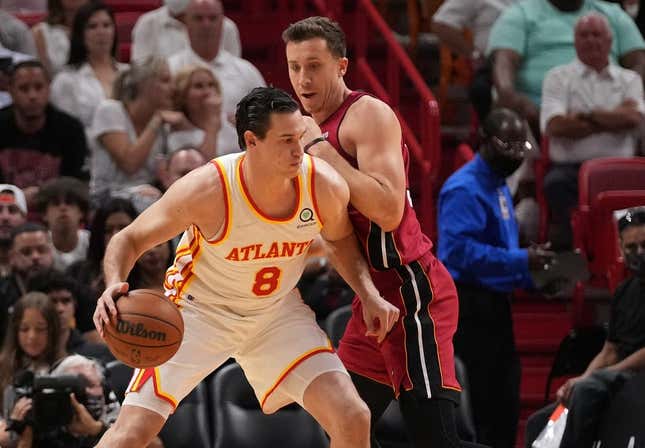 Forward Danilo Gallinari exercised his $6.8 million option and will return to the Boston Celtics in the 2023-24 season, ESPN reported Thursday
How running an NFL team is like running a restaurant | Chef Emeril Lagasse
Gallinari, 34, has yet to play for the Celtics since signing a two-year, $13.3 million free-agent contract with Boston last offseason. He tore his left ACL in August while playing for Italy in a FIBA qualifying game and missed the 2022-23 season
He also missed the 2013-14 season after tearing the same ACL in April 2013.
Gallinari averaged 11.7 points, 4.7 rebounds and 1.5 assists in 66 games (18 starts) in 2021-22 for the Atlanta Hawks. He was traded in June 2022 to the San Antonio Spurs, who waived him and made him an unrestricted free agent.
In 13 seasons, Gallinari has averaged 15.6 points, 4.8 rebounds and 1.9 assists. He is a 38.2 percent shooter from 3-point range with 1,426 career made 3-pointers in 728 games (563 starts).
--Field Level Media