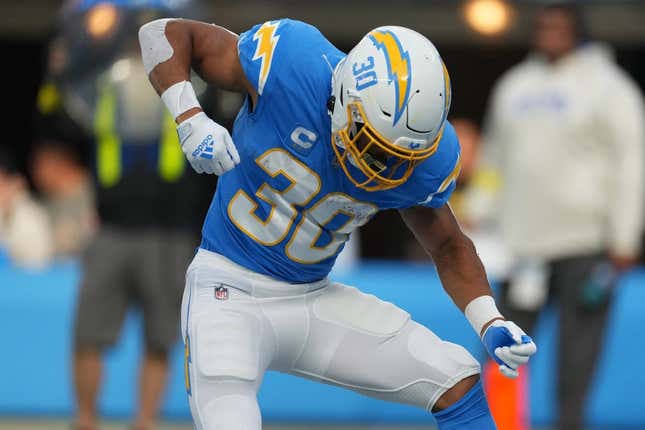 The Los Angeles Chargers granted running back Austin Ekeler's request to seek a trade, his agent said Tuesday.
Agent Cameron Weiss confirmed the information to ESPN, which reported the two sides failed to make progress on a new contract.
Ekeler, 27, is scheduled to make $6.25 million this season, the final year of a four-year contract he signed in 2020.
The former undrafted free agent led the NFL in touchdowns from scrimmage in each of the past two seasons.
Ekeler rushed for 915 yards and 13 touchdowns and caught 107 passes for 722 yards and five scores in 17 starts last season.
He has gained 7,175 yards from scrimmage and scored 63 touchdowns in 89 games (54 starts) over six seasons.
--Field Level Media