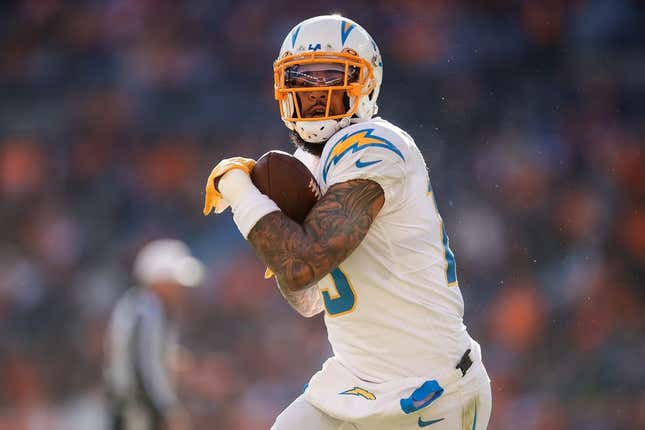 The Los Angeles Chargers do not intend to move on from wide receiver Keenan Allen, general manager Tom Telesco said Wednesday.
"Keenan Allen, to me, he's our Andre Reed. He's our Charlie Joiner," Telesco said Wednesday on "Good Morning Football" when asked if Allen has a place on the 2023 roster.
"He's an incredible football player. We have a great quarterback and we need weapons around him. There's never been any thought of that."
Allen, who will turn 31 in April, has two seasons remaining on his four-year, $80 million contract. He is guaranteed just $1.5 million for the upcoming season, however his cap hit is $21.7 million, per Spotrac.
"So (Allen is) with us, and between him and Mike Williams and Josh Palmer, we think that's a great three receivers for our quarterback," Telesco said. "We got Austin Ekeler at running back. We have an offensive line that can protect. So those are key weapons we need for our quarterback. We're thrilled with Keenan."
Allen recorded 66 receptions for 752 yards and four touchdowns while playing in just 10 games last season. The five-time Pro Bowl selection has the second-most catches (796), third-most receiving yards (9,287) and fourth-most touchdowns (52) in franchise history.
--Field Level Media