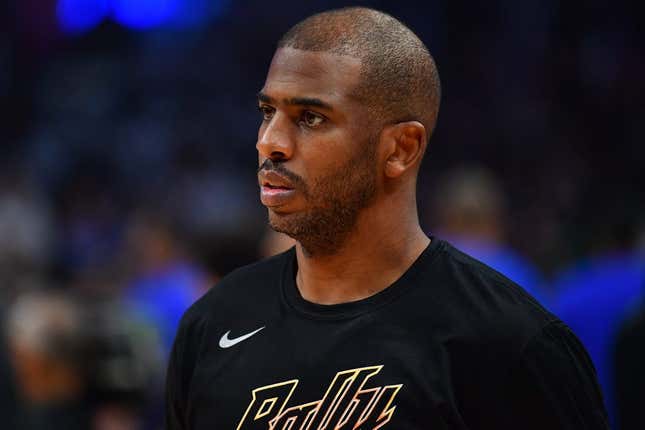 Chris Paul was on a plane when he learned about his reported trade to the Washington Wizards on Sunday
How running an NFL team is like running a restaurant | Chef Emeril Lagasse
The 12-time All-Star was on his way to New York for an appearance on "Good Morning America."
"I was surprised, too," Paul said on the show Monday. "In this league, anything can happen, so you just try to find out what's next."
Paul, 38, was there to promote his new book, "Sixty-One: Life Lessons from Papa, On and Off the Court."
Multiple reports Sunday said the Phoenix Suns traded Paul, fellow guard Landry Shamet and a package of draft picks to the Wizards for All-Star guard Bradley Beal
What's next for Paul is up to the rebuilding Wizards, who could trade him or waive him. The latter move would make him a free agent and free to sign with any team
Paul averaged 13.9 points, 8.9 assists, 4.3 rebounds and 1.5 steals across 59 starts for the Suns in 2022-23. He has career averages of 17.9 points, 9.5 assists, 4.5 rebounds and 2.1 steals in 1,214 games with the New Orleans Hornets (2005-11), Clippers (2011-17), Houston Rockets (2017-19), Oklahoma City Thunder (2019-20) and Suns (2020-23)
He led the NBA in assists just two seasons ago when he averaged 10.8 per contest in his second campaign with the Suns
Paul has two years remaining on a four-year, $120 million contract he signed with Phoenix in August 2021. He carries a $30.8 million cap hit for 2023-24.
--Field Level Media