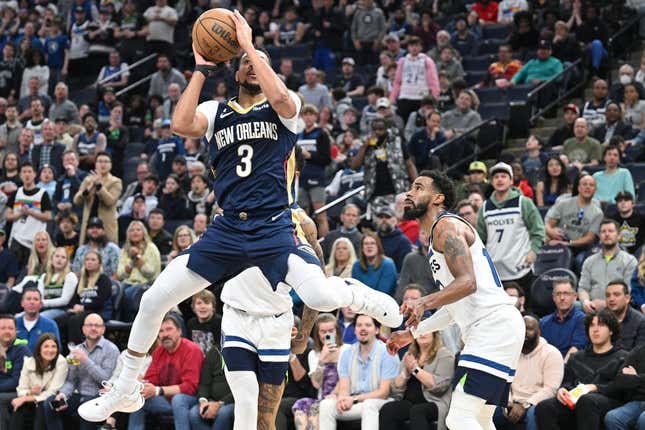 New Orleans Pelicans shooting guard CJ McCollum underwent thumb surgery earlier this week but will not require a procedure on his right shoulder, the team said Wednesday
McCollum underwent surgery in New York on Tuesday to repair a torn ulnar collateral ligament in his right thumb. McCollum was highly bothered by the thumb injury and said after the season that he "needed surgery three months ago."
Doctors determined that McCollum didn't need surgery to repair a torn labrum in his right shoulder. Instead, McCollum will undergo an offseason rehab program centered around stabilizing and strengthening the shoulder.
McCollum was diagnosed with the torn labrum late in the regular season.
The Pelicans said McCollum is expected to be fully recovered from both injuries before the start of training camp
The 31-year-old McCollum averaged 20.9 points and a career-best 5.7 assists to go along with 4.4 rebounds in 75 games this season. He made a career-best 211 3-pointers in his first full season with the Pelicans
He spent his first 8 1/2 seasons with the Portland Trail Blazers before being traded to New Orleans during the 2021-22 season. He has career averages of 19.4 points, 3.7 assists and 3.6 rebounds in 665 games (568 starts).
--Field Level Media