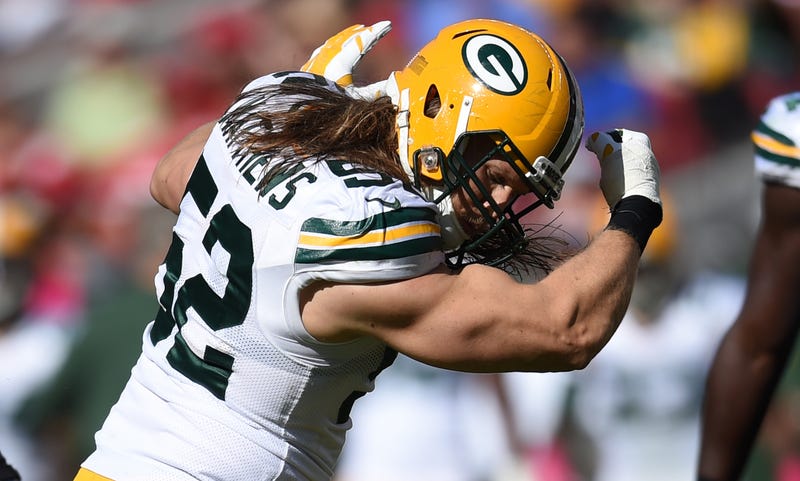 The photo above was taken during yesterday's Packers-49ers game, right after Packers linebacker Clay Matthews sacked 49ers quarterback Colin Kaepernick in the third quarter. That's Matthews stealing Kaepernick's signature bicep-kiss celebration, which is a pretty good way to troll a quarterback after a sack.
That wasn't the only moment from yesterday's game that featured Matthews trying to get in Kaepernick's head, though. After another play, a field mic caught Matthews yelling, "You ain't Russell Wilson, bro!" at Kaepernick:
Matthews was asked about the bicep kiss after the game, and assured everyone that he doesn't have a particular problem with Kaepernick and was just having fun:

"Nah, it's not planned," Matthews said. "I was going to hit him with the predator, and then I had a light bulb go off in my head. It's just having fun. We're a bunch of kids out there running around and having fun at each other's expense."
Whatever you say, Clay. But I think we finally know who was behind that Wilson vs. Kaepernick meme.