In the hours following Colorado's Pac-12 South title-clinching victory against Utah, two Buffalo players got a little out of hand.
Early Sunday morning, Colorado player Abdul Jaleel Awini was arrested for suspected drug possession and intent to distribute, due in part to the actions of teammate Chris Hill, who was arrested for third-degree assault after he allegedly knocked out Awini. Head coach Mike MacIntyre suspended Awini from all team activities. Hill, who has one catch (a four-yard touchdown pass) to his name this year, will just be held out of this Friday's Pac-12 title game clash with Washington.
The two players were drinking at the Walrus Saloon in Boulder following Colorado's 27-22 victory against Utah. The win secured the team's spot in the Pac-12 championship game; seeing as Colorado has been actively bad for 12-straight years and just secured the team's first conference title game appearance since 2005, things were going to get rowdy.
The story begins sometime after midnight, when, according to The Daily Camera, Awini was kicked out of the bar. Once bouncers got him outside, he blamed Hill for getting him kicked out.
G/O Media may get a commission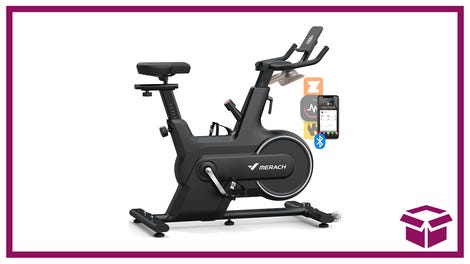 14% off + Coupon
Merach Indoor Cycling Bike
After some bickering, Hill allegedly slugged Awini in the chin, sending him to the ground. Awini was knocked unconscious, either by the punch or by his head hitting the concrete, per The Denver Post. With his teammate out cold and unresponsive, Hill tried to high-tail it out of there; he was caught by bar staff (he's a tight end) and told the police he knocked out his teammate "because he was afraid Awini would punch him first."
Upon arrival, police found a few baggies of white, powdery substance when they checked the still-unconscious Awini's wallet. The bags contained what the police believed to be cocaine, according to the Post. Later at the hospital, the cops brought up the wallet to Awini, not mentioning the cocaine.
Naturally, the 23-year old's heart rate spiked, and the police report describes how everyone in the room could tell, because when you get knocked out, you get hooked up to loud, beeping heart monitors. The spike likely preceded him realizing the officers had already searched him, leading him to mention to the cops, "you know I got some (expletive) in my wallet," per the police report obtained by the Daily Camera.
In summation: If you're going to party and want to get wild, don't get knocked the hell out with the goods still on you.