Bill Cosby, who has sold out arenas, who has been televised into millions of homes, who lectured America on the virtues of buckled pants, who has spoken at rally after rally, who has served on the board of trustees of a public university, claims he is not a public figure. Or rather, that's the argument his lawyers make in a brief they hope will convince a federal judge to keep under seal a number of potentially embarrassing records from a sexual assault lawsuit.
The suit is from 2005, when Andrea Constand went to Philadelphia police with allegations that Cosby had drugged and raped her while she was the director of operations for the women's basketball team at Temple University. Prosecutors didn't file charges, citing a lack of evidence, and Constand brought a civil case in federal court. It was settled for an undisclosed amount. The parts of the lawsuit open to public view revealed the inner workings of the American celebrity scandal machine: how the National Enquirer quashed the story of another Cosby rape accusation in return for an exclusive talk with the star; how Cosby's team tried to shame Constand via anonymous leaks to the media; how mega-agency William Morris's defensive maneuvers included, apparently, a payout to one of Cosby's "Jane Doe" accusers.
But 13 filings have been kept under seal, at the direction of a judge. On Dec. 29, 2014, the Associated Press—which twice tried unsuccessfully to fight seals in the suit while it was ongoing—asked the court to open the records, citing a local rule for the court district that says seals are lifted after two years unless there's an objection. Soon enough an objection arrived from Cosby's lawyers. What follows is their logic as it's presented in their legal brief.
As they argue it, Cosby isn't a "public person"; these documents are of "no legitimate public interest"; in fact, there is a "a complete lack of legitimate public interest in the subject matter." As Cosby's legal team puts it: "This case did not concern a public official, a public company, or other matters of legitimate public concern. Rather, it was a private dispute between two individuals over their personal relationship." They ask the judge to ignore Cosby's fame, his fortune, his media pulpit, his lectures, his position with a public university, all on the grounds that he isn't paid with tax dollars. Cosby, they argue, "is an entertainer, not a public servant."
G/O Media may get a commission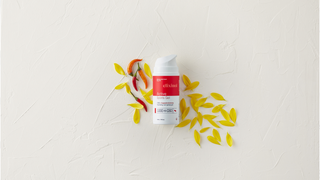 They hammer home, again and again, a lack of public interest, which just requires ignoring the huge public interest in the extensive list of women with eerily similar stories of being slipped a drug, losing consciousness, and waking up to the realization they had been raped. Again, as Cosby's team sees it:
There is no public interest in disclosing these discovery materials: Defendant is not a public official, nor is the relevant information important to public health or safety. See Pansy, 23 F.3d at 787-88 (instructing court to consider "whether a party benefiting from the order of confidentiality is a public entity or official" and whether "confidentiality is being sought over information important to public health and safety"). These factors also weigh against lifting the seal.

Defendant's status as a well-known comedian and entertainer does not render him a "public" person within the meaning of the law. Pansy made clear that a "public" person is a "public official," one who serves the public using public funds. Privacy interests are diminished only where the person seeking protection "is subject to legitimate public scrutiny," noting that "'[t]he public has a substantial interest in the integrity or lack of integrity of those who serve them in public office.'"
There are other legal arguments made. One point is that both sides agreed to to keep discovery confidential forever as part of a settlement; opening these records would compromise that agreement, as well as possibly affect a Cosby civil suit in Massachusetts. There is a lot of worrying about Cosby's privacy and how embarrassing these details would be if released. There is a cheap shot at the AP.

The AP undertakes this effort not to shine the light of public scrutiny on the judicial process or any matter of legitimate public concern, but rather to sell copy about a celebrity sex scandal.
The AP, in its own brief, argues Cosby is a public figure and that he's fallen so far that he can't be embarrassed anymore.
With respect to reputational harm and embarrassment, there is little doubt that the new onslaught of allegations has already impacted the defendant's reputation. Thus the possibility that the sealed material will do further material damage appears remote at best. This is vividly demonstrated by the fact that the explicit accounts given by defendant's alleged victims are now easily found by a simple Google search. Defendant has already incurred the consequences of these accounts. Simply by way of example, according to published reports, NBC cancelled plans to develop a show with him, several institutions to which he was tied, such as Temple University and Spelman College, have distanced themselves, and he has become a pervasive topic of derision and humor.
But a huge part of Cosby's argument is that he is, in the parlance of Us Weekly, just like us. It's a statement that seems to defy logic, but logic and law aren't always on speaking terms. Now it's up to a federal judge to decide.
Image via Associated Press