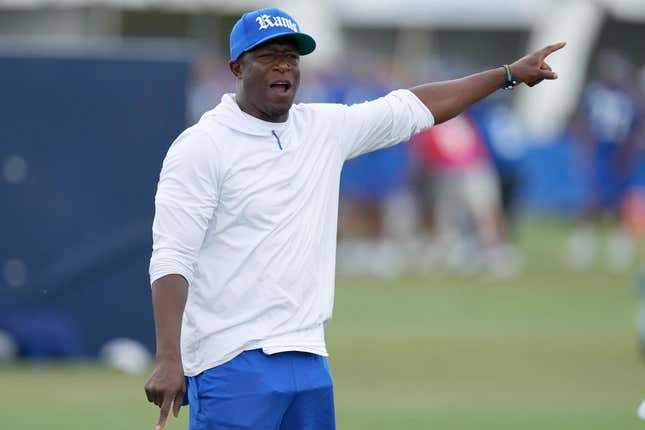 CPR training helped Rams defensive coordinator Raheem Morris rescue an unresponsive 3-year-old in a Las Vegas pool last week
How running an NFL team is like running a restaurant | Chef Emeril Lagasse
The child had no detectable pulse when his father removed him from the Encore Las Vegas pool and carried him to a nearby lifeguard, according to Morris' wife, Nicole, who shared the story on Instagram.
Morris rushed to ask the lifeguard where the automatic external defibrillator (AED) was located and ran to retrieve it.
"When I got back, we had a doctor on site that was able to start the compressions. I was able to hand the AED to him, get it open for him, put the pads on the child, and he ended up being OK," Morris told ESPN.
Morris credited his recent training on certified CPR and AED use for knowing the process and protocol for introducing the automatic electric shock device. Use of AEDs and CPR training have become priorities for NFL teams since the January incident involving Bills safety Damar Hamlin, who experienced cardiac arrest on the field and was revived by team training and medical staff using an AED.
"I'm just thankful I knew what to do," Raheem Morris said. "You just never know when you're going to need that stuff."
Nicole Morris said the boy was discharged from the hospital 24 hours later.
--Field Level Media