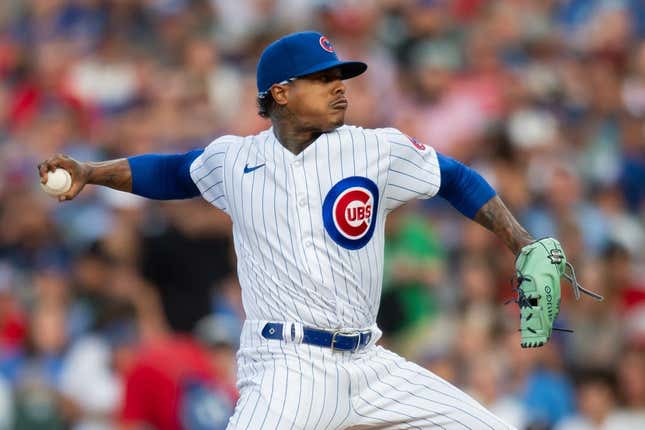 The Chicago Cubs' postseason hopes were dealt a blow Wednesday when the team announced that right-hander Marcus Stroman will be out indefinitely because of a right rib cartilage fracture.
How running an NFL team is like running a restaurant | Chef Emeril Lagasse
Stroman, 32, was scheduled to come off the injured list and start Wednesday against the Chicago White Sox, but an MRI taken Monday revealed the rib fracture. The veteran pitcher, who was already nursing a sore hip, felt the rib issue after a bullpen session on Sunday in Toronto.
"It's an unusual injury for a pitcher," Cubs president of baseball operations Jed Hoyer said. "We found out on Sunday he was having some issues. We didn't know if it was muscular, we didn't know if it was skeletal. We didn't know if it was indigestion. We didn't know what it was."
Stroman went on the injured list after his July 31 start, when he gave up six runs in three innings to cap a tough month. After posting a 2.59 ERA over the first three months, Stroman was hit hard in July and finished with a 9.11 ERA. In his second season with the Cubs, he is 10-8 with a 3.85 ERA in 23 starts.
Asked if Stroman could be done for the season, Hoyer said, "I have no idea. That's the honest truth. We don't know at this point. We'll give him a real rest period and see how he feels."
In nine seasons with the Toronto Blue Jays (2014-19), New York Mets (2019, 2021) and Cubs, Stroman is 77-75 with a 3.64 ERA in 227 games (221 starts).
Righty Javier Assad, who is 2-2 with a 3.12 ERA in 21 games (three starts) this season, will fill in for Stroman.
—Field Level Media