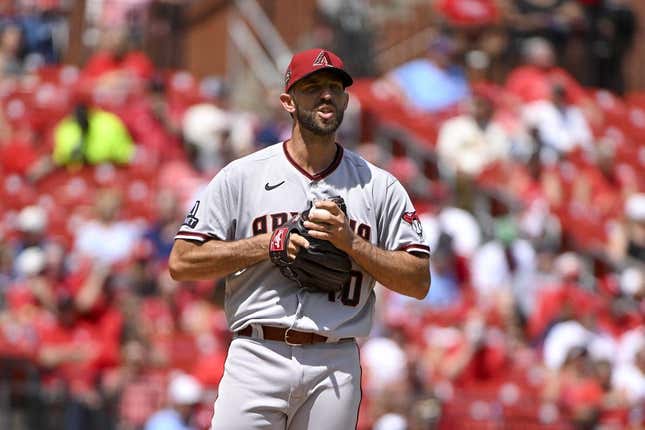 The Arizona Diamondbacks officially released veteran left-hander Madison Bumgarner on Wednesday, after he was designated for assignment last week by the club
Chris Paul should ride the bench next season | Keep it a Buck(et)
Bumgarner first had to pass through waivers before the Diamondbacks could release him. Nobody put in a claim for the 33-year-old, who won three World Series titles as a member of the San Francisco Giants. He now becomes a free agent
Bumgarner was 0-3 with a 10.26 ERA for Arizona to start the season, getting sent back to Phoenix from a road trip at one point because of arm fatigue.
In three-plus seasons with the Diamondbacks, Bumgarner was 15-32 with a 5.23 ERA in 69 starts
The Diamondbacks are on the hook for the remainder of Bumgarner's $23 million salary this season and $14 million in 2024
Bumgarner is 134-124 with a 3.47 ERA in 358 regular-season games (355 starts) for the Giants (2009-19) and Arizona. He won three World Series with the Giants under then-manager Bruce Bochy, who now is with the Texas Rangers.
In 12 postseason series, Bumgarner has a record of 8-3 with a 2.11 ERA in 16 games (14 starts).
Bumgarner was named the MVP of both the National League Championship Series and World Series in 2014. He allowed one run in 21 innings (0.43 ERA) as the Giants beat the Kansas City Royals in seven games in the World Series.
--Field Level Media