Welcome back to Dead Letters, the feature in which we reprint our favorite reader mail. We should take this moment to remind you that all emails to Deadspin and its editors and writers are on the record unless otherwise specified. Now for your letters.

Subject: I guess they didn't teach math and sports broadcasting school 1/10 of a mile equals 528 Fe please correct your story so some of your younger readers out there don't become sport casters and make dumbass mistakes like this
From: Dennis K.

To: Barry Petchesky

[No text.]
From: Barry Petchesky

To: Dennis K.

Hi Dennis, Trevor Story hit three home runs a total of 1,380 feet, which equals roughly .26 of a mile.
From: Dennis K.

To: Barry Petchesky

Sorry I didn't read the whole article guess you got me on that one good luck with your math in the future
Subject: Keep Searching

From: Mathew H.

To: Dvora Meyers

I know you wanted so badly to find MSU at fault for something. When are people like you and Paula Lavigne going to give it up already? Irresponsibly dragging Izzo and Dantonio into this Nassar issue is beyond criminal. You can't hold someone accountable several years ago buy today's rules. Reporting to Title IX is what was supposed to be done and it was done immediately. ESPN conveniently buried those reports to fit their little narrative. What will your response be when the Attorney General report says the exact same thing? Nothing to see hear? Give up already. Keep searching for someone else to smear because all of you got this one WRONG. The people that defamed these two coaches should pay with their jobs but I guess a lot like the NCAA, we will just move it along because theirs nothing to see here and another writer of fake news will be let off the hook. Investigative journalism no longer exists. Just sensationalistic click bait bullshit. I'm embarrassed for all of you. Go find another life to ruin without repercussion.

-Matt
Subject: Weird
From: F. William

To: Albert Burneko

The group of Celtics in 2008 put on a grand performance to conquer their title.

It was no special defining moments of anyone's life but just an interesting display of bonded athleticism.

Some teammates bond little while some teammates remain in contact longer.

Totally irrelevant to anyone else's business.

So my question for you is WTF is your problem. Did your mom and dad forget to love you because you sound like hate is what drives you but for either of us to write an article that denigrates anyone's choice in relationships only demonstrates our own understanding of love's freedom, and/or lack there of it, imo.

Namaste

Sent from my iPhone
Subject: Column on Celtics
From: Mark D.

To: Albert Burneko

If your so tired of the 2008 Celtics, why are you writing about them. Seems pretty stupid to do something your complaining doesn't need doing

Sent from my iPhone
Subject: DREW INTERVENTION
From: Will T.

To: Albert Burneko

I'm worried about Drew... in his GQ article he said he couldn't make a burger at home better than the one he could get from Shake Shack.

This man is a chopped champion.

You've cooked with Drew. He'll listen to you.

Please teach him that home burgers are both simple and delicious. Maybe even make a blog post about it. I'm not one to tell you how to live your life. I just want you to tell Drew how to live his life.

I'm actually really bothered by this whole thing. I sent him a link to Kenji Lopez Alts smashed burger recipe... and the name of my favorite butcher in DC. I'm willing to bet he didn't listen.

Thank you for your time.

Will
Subject: your wnba pay disparity article is trash
From: Richard W.

To: Patrick Redford

let me first tell you that way more people watch the nba vs wnba. Why? well its pretty obvious to me. Men are better in sports than women. Especially basketball, and pretty much all of sports. they generate more money, therefore they get paid more. Its simple as that. More people watch men play sports because they're better at it. If these wnba players really want to put their money to their mouths, have the best wnba players challenge nba players. i dont see them proving that they are better. So stop with the feminazi argument. Btw, they dont do the same work. Wnba plays 34 games, nba plays 82. Equal pay, give me a break.
G/O Media may get a commission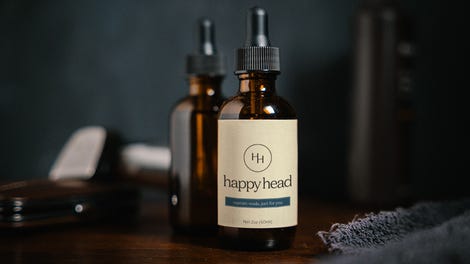 Subject: (no subject)
From: Naklee H.

To: Patrick Redford

Look man enough of this PC bullshit. No one watches this bullshit league and that's not a chauvinistic thing because women themselves don't watch. Have you seen the arenas? Have noticed all the empty seats? Now If we are talking about ratings, popularity and putting butts in the seats how can any of these clown in the wnba justify a raise? Let's not even talk comparable pay to NBA stars! This is a joke. Do women really want equality or they want to cry for equality while also justifying being coddled and carried?! Can I simply demand a degree from Harvard simply because more women are suddenly graduating then men? This is bs. Stop the noise and let the product speak for itself.

Sent from my Blackberry - the most secure mobile device - via the Sprint Network
Subject: Foo Fighters
From: Shean G.

To: Lauren Theisen

Low life musicians?? Who the hell do you think you are bitch?!

Get a life!

Sent from my iPhone
Subject: (no subject)
From: Gary L.

To: Lauren Theisen

Foo fighters, low lifes and devilsh ways?? YOU dont have a clue do YOU?? Dave grohl is the definition of class and talent. YOU should apologize for saying that about them..
Subject: lowlife?
From: Matt B.

To: Lauren Theisen

Ms. Theisen,

please tell me your "lowlife" description of the Foo Fighters was intended as humor?

Matt

Sent from my Verizon, Samsung Galaxy smartphone
Subject: Great language. Do you have children? Do your parents hear you talk like that?
From: dennanddi3

To: Lauren Theisen

Shame on you and your system for putting vulgar remarks out there for pubic reading. Shows a low I Q to me. Go feed animals at a zoo in South America if you are going to use language such as that.

Sent from Windows Mail
Subject: Stop being a snowflake. Plus we dont need another anti football woman cover football.
From: Albert H.

To: Lauren Theisen

[No text.]
Subject: (no subject)
From: Matthew L.

To: Lauren Theisen

Bell was offered a contract...2 in facted...rolling guaranteed monies just like every Steeler player's contract. Don't make it sound like the organization has not made any kind of effort. There are players who think of the "Team" and collect for himself at tge same time and then there are those players who only want for himself.
Subject: Try again
From: JR L.

To: Lauren Theisen

Sorry, little girl, not everyone hates Donald Trump. Only wildly misinformed, hateful people seem to dislike him.

This piece reads like it was written by a high school student. If you're older, you should act like it.

Sent from my iPhone
Subject: Francoeur comments
From: Jeff M.

To: Lauren Theisen

I won't bother responding to your ageist comments about the Braves commentators, but I will educate you on what Francoeur meant when he said home runs kill rallies. If you did your research you would find that statistically when someone hits a home run, the next batter strikes out at a high percentage. In that way home runs can kill a rally. There are several possible reasons for this. First, following a batter that just hit a home run causes you to feel pressure and subconsciously you try to hit a home run yourself, which greatly reduces your ability to do so. Second, the pitcher that gives up the homer experiences a surge in adrenaline and many times has added velocity to his pitches. As far as your comments about the Braves commentators, you come off as a liberal millennial who just views southerners as racist, conservative, white men. In an age when giving "hot takes" is all the rage, yours are silly and devoid of fact or even common sense.
Subject: Joe, chip, Jeff.
From: Larry S.

To: Lauren Theisen

You might want to learn something about the game before you run your ignorant mouth. They are absolutely correct and know more about baseball than you will ever know, if you lived to a thousand.
Subject: (no subject)
From: D

To: Lauren Theisen

Everything that Jeff Francour said makes perfect baseball sense. The fact that you don't understand and need to ignorantly comment defines your abilities.
Subject: I am an "OHIO" asshole? You better watch you fucking cunting big mouth. Seriously need to learn some good god damn respect for people. Deadspin is a fucking scumbag site with scumbag employees. I know who you are!
From: jason hill <kill4mehill@gmail.com>

To: Lauren Theisen

[No text.]
Subject: "DEATH LINEUP"
From: Destiny B.

To: Lauren Theisen

BITCH YOURE NOT FUNNY AT ALL. YOURE JUST ANOTHER LAME ASS BLOGGER SEEKING ATTENTION. YOU'LL NEVER BE SHIT MF.

Sent from my iPhone
Subject: Your article on Jon Heyman

From: Elisabeth M.

To: Samer Kalaf

Jon Heyman stands ten feet taller then you as a person professional. HE is a professional, TRUSTWORTHY reliable and has integrity. And you write for "Deadspin" – Perfect name for this low class website which doesn't come NEAR to the class and reputation of Jon Heyman. This website IS "Deadspin" - prefect name!

Sent from Mail for Windows 10
Subject: To kalief food.Get a big Pacifier stick in your ass hide in your save space AND suck on it for the next 7years. Melting Gyro
From: balto212

To: Samer Kalaf

[No text.]

Sent from my T-Mobile 4G LTE Device
Subject: Martinez
From: Pete Dudack

To: Samer Kalaf

You must be some faggot ass Yankee fan. You're a fucking lousy piece of shit. move out of country if you hate guns so fucking bad you fucking asshole. when you were you one of your loved ones gets fucking blown away maybe you'll change your mind you piece of fucking crap. Hitler took over cuz fucking Jews didn't defend themselves. Look at the Jews now they got fucking nuclear weapons to the hilt and their motto is never again you fucking asshole. you know shit and you know shit about history you fucking dick sucking fucking homo
Subject: (no subject)
From: Ray W.

To: Samer Kalaf

See if w
Subject: dipping a chicken finger
From: yendoor loop

To: Samer Kalaf

Are you fuckin serious? Who cares, she didn't stick it in her ass and eat it! This is front page internet news, oh I see your future headed to the same place as that chicken finger,
Subject: Chicken tender story

From: Rick M.

To: Samer Kalaf

Why is this a story???

Who the hell cares how anyone eats chicken fingers???

Opinions are like assholes, everyone has one. However, just because you have one does not mean I want to hear about it or that it is worthy of anyone's time.

Everyone should stop thinking they have right to tell anyone else how to act or live.
Subject: Buffalo?

From: Ronald A.

To: Megan Greenwell

Buffalo sucks? No! Deadspin and it's Elementary school journalists suck!
From: Megan Greenwell

To: Ronald A.

Ronald, my friend, I have to think you could have come up with a better insult than this.
From: Ronald A.

To: Megan Greenwell

Megan, even your response to my email is unprofessional not to mention your article on Buffalo is racist when you refer to their Quarterback as "white". And yes, your journalism and opinions are laughable but carry on. You're probably the same mainstream media that tried to convince everyone that Hillary Clinton was going to win the election. Bwahaahaaaaa.
Subject: Entitlement
From: Rick Santry

To: Tom Ley

Your support of Le'Veon Bell's hold-out is ripe with youthful thinking/entitlement..........he deserves nothing more than he's been offered.....but you millenials wouldn't understand that......if he and his family can't live on $35 million guaranteed money, then please go ahead and sit out the year.......NFL ratings are down the last two years, 10% and 15% respectively, this greed is part of the reason why......I love my Steelers but only the ones that honor a contract and stand proudly for the national anthem........call me an old codger (64 years old by the way)....I really don't care.......I've had it......Rick Santry, Allendale, NJ
Subject: What
From: Grant Spiker

To: Tom Ley

Sir am I speaking to a Patriots fan? You couldn't be so dead wrong in what u said. No and I mean no nfl player is worth the big money they are getting period. They are a bunch of overpaid cry babies. I've been a steeler fan since the 70's. All these players today are about themselves and not team. How on earth a person can't accept the millions the Steelers offered him is beyond me. What he can't buy groceries for his family or maybe the car he wants floats I don't give a crap what other players are getting they are not worth the money and u know it. This sport has gone down hill and still is going down.

Sent from my iPhone
Subject: The pizza closet queen.
From: Mike W.

To: Chris Thompson

Pappa queen has a new pizza. Watermelon and cotton seed. Butt he's not a racist drag queen. He just likes makeup...
Subject: 1/2
From: [phone number]@yrmobl.com

To: Chris Thompson

Why can the blacks and PRs say the n word over and over againwith no repercussions? I am white and in the minority at work. I use
Subject: 2/2
From: [phone number]@yrmobl.com

To: Chris Thompson

that word I get my ass kicked but other races can use it. You put yourself down you losers
Subject: (no subject)
From: Norty P.

To: Chris Thompson

You seem racist, or having been shunned as child, and you don't seem to want to, or know how to forgive. Could be all these things. But mainly sounds of a weak man/person!
Subject: Another hatin lame1er
From: Jack M.

To: Chris Thompson

Just the fact you don't respect Kobe enough shows how much of piece of deuce you are

Kobe is the G.O.A.T. No matter how many of you loser ass haters try to talk down on him and try to push people away and make his legacy fadeaway you tube will forever have his highlights

Your eyes don't deceive you just watch again incase you forgot or never seen him play

Who ate you anyways? Lol

#foreverkobe #mambaownsall

Sent from my iPhone
Subject: Kobe article
From: Tennis Coach

To: Chris Thompson

Youre a blogger dude — youre a loser. Stop writing hateful and false things about people. Get a new job...a ditch digger would have more value to society than youre current role lol

Kobe is an all time great and a leader on and off the court. You mention none of his accolades. You try to paint him as a rapist...not according to the court or gov't tho...and his wife forgived him for that mistake, sleeping w that jersey chaser wanting attention on the road. Like youre holier than thou, never made a mistake in your life, empowered to cast judgement on others lol

Maybe you should fuck all the way off forever, loser. Because the world needs less hate spewing wannabe journalists.

Kobe coming back wouldve been sick. You suck.
Subject: Kill yourself
From: Josh W.

To: Chris Thompson

Kill yourself you sorry ass Kobe hater I agree we don't want to see Kobe suit up again to come back and be old man Kobe but how you dare disrespect kobe you a waste of breath
Subject: Trump on Kaiperneck
From: Rich Kennedy

To: Chris Thompson

Sorry buddy. Sounds like you need a hug. So negative. The stock market is up. The Potus provides so much to you news Types. All you can do is bite the hand that feeds you. Tsk tsk. Hope you get some of what you need really soon. Be it guy or girl. Be thankful we dont have HELLory in office. Its time for some prosperity. Dont jinx it.
Subject: You are a dumbass!
From: easportssucksass@yahoo.com

To: Chris Thompson

When disrespectful jackasses kneel they should be fired! Quit being a millennial faggot!

Sent from Yahoo Mail on Android
Subject: (no subject)
From: Gavin Calma

To: Chris Thompson

Who wants a rascist lemon head nigger anyway?
Subject: JEMELE HILL.

From: kool35514

To: Chris Thompson

Sent from my Galaxy Tab A. If you are sticking up for her then you are also a GUTLESS LIBERAL SNOWFLAKE ! ! EMAIL ME BACK IF I GOT IT WRONG
Subject: MJ
From: Kevin P.

To: Chris Thompson

Nice article it's good to see quality journalism from you at dead spin. I like the language you use I hope your mother is proud of you. People like you just can't take the high road and then when they don't agree with you, you want you attack them in a mean spirted way. You no better than the old Donald

Kevin
Subject: Biased reporting
From: Dana Cline

To: Chris Thompson

So utterly disappointed with Chris Thompsons reporting on president Trump6 calling out lebron James since all he has done is ridicule the President. CALLING HIM SENIAL is fake news and anyone in their right mind knows this. HE IS SHARP AS THEY COME! Calling Michael Jordon a weenie is also uncalled for all because he didn't jump to concur his narrative. What a disgrace. I've turned off any further stories in my Google feed from DEADSPIN. your spin is DEAD! Appropriate name. Enjoy covering his presidency until 2024. GOD BLESS YOU ALL.

#TARD

#TAD

#MAGA

#STILLWINNING

#TIKA

ANYONE WITH BRAINS AND NOT SENIAL COULD FIGURE OUT MY HASHTAGS