Welcome to the Deadspin 25, a college football poll that strives to be more democratic and less useless than every other preseason poll. Leading up to the college football season kickoff, we will give you previews of the 25 teams that you, the readers, voted to be most worthy of writing about. Now, No. 22 Arizona State.
Jokic? Embiid? The NBA MVP is obvious... right? | Keep it a Buck(et)
Arizona State wasn't expected to post a second consecutive 10-win season in 2014, but did so anyways. They were one touchdown shy of winning the Pac-12 South, and closed the year as the No. 12 team in the nation after claiming a win in the Sun Bowl against Duke. Todd Graham's squad will have its work cut out for it this year, but a third-straight 10-win season is still plausible.

The biggest hurdle the Sun Devils will have to get over is the loss of wide receiver Jaelen Strong. Outside of Nelson Agholor, there was no better wideout in the Pac-12 in the past two seasons. Strong, who is now playing for the Houston Texans, used his freak athleticism to win just about any jump ball, and once he hit the open field, he was as good as gone. He posted back-to-back 1,000-yard seasons and was the saving force when the Sun Devils beat USC. With him gone, Arizona State will be without its biggest playmaker and one of the core members of Graham's program-building classes. But all is not lost for the offensively-gifted Sun Devils.
Arizona State was one of the few teams in the FBS to successfully transition back-and-forth between two quarterbacks last year—Taylor Kelly and Mike Bercovici combined to throw for 3,559 yards and 34 touchdowns, 22 coming from Kelly. But with Kelly lost to graduation, Bercovici will take over full time, and if his time as a starter in 2014 was a sign of things to come, the Sun Devils have to be feeling good about their new starter.

G/O Media may get a commission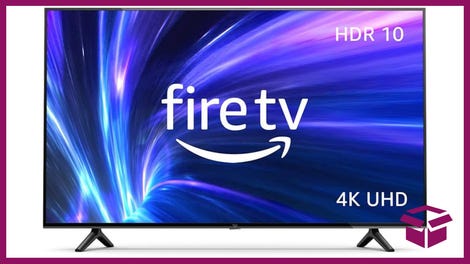 42% Off
Amazon Fire TV 50" 4K Smart TV
When Kelly went down with a right foot injury in September, Bercovici stepped in and lit up UCLA for 488 yards, three touchdowns, and a pair of interceptions in a loss. The following week, he built on his initial performance, leading Arizona State to a win at USC by going 27-of-45 for 510 yards and five touchdowns. Bercovici even nailed a pair of punts for 77 yards in that game. He completed his three-game stretch at the helm by completing 70 percent of his passes and throwing for 245 yards and a score to push the Sun Devils past Stanford.
Although he will be without Strong, who was one of the nation's most exciting players when the ball was in the air, Bercovici will have senior D.J. Foster, a slot receiver/running back who will look to replace Strong as the new No. 1 option. In 2014, Foster rushed for 1,081 yards and nine touchdowns while also snagging 62 passes for 688 yards and three scores.
On defense, the Sun Devils have linebacking corps that runs five-deep, and they return three starters in the secondary, including safety James Johnson and Kweishi Brown, whose interception sealed Arizona State's Sun Bowl victory. The biggest question mark for the Sun Devils will come up front, as Davon Durant was expected to be their biggest pass-rushing asset, but has since been indefinitely suspended following his arrest on domestic abuse allegations.
A Guy To Know
Running back Kalen Ballage is a name that you're unlikely to have heard unless you're embedded in the Sun Devils' program. But chances are you will know the man by the time the season's over.
At 6-foot-3, 227 pounds, Ballage is a terror of a running back, and would have emerged sooner if not for a nagging back injury that sidelined him throughout 2014. He still managed to make his presence known in the postseason, though, as his 96-yard kickoff return with five minutes remaining in the game led to the Sun Devils' go-ahead score in the Sun Bowl.
Graham has been singing Ballage's praises all spring and summer, and if the bruiser of a back can stay healthy throughout the season, ASU won't have to rely on Foster to pull double duty, allowing him to instead focus on his role in the slot. Ballage will also be good news for Bercovici, as having a talented big man as a threat in the backfield will lead to a higher potential for the 400-plus yard games he's prone to crank out. Here's to hoping Ballage lives up to the hype.
Can They Make The Playoff?
Although having a do-everything star in Foster will help the Sun Devils, the receiving corps is not quite as deep as it needs to be on a team looking to make a playoff run, and their depth was further damaged when junior receiver Cameron Smith was announced to be done for the season with a torn ACL. Foster will line up all around the field, but not having a dependable guy like Smith or Strong out wide will hurt. The same goes on the defensive side with loss of Durant. The Sun Devils will need young or inexperienced players to make a real difference this year, and that's a tough ask.
Past the positional woes, the Sun Devils have one hell of a schedule, which, depending on how they play, can work for or against them. They open against Texas A&M, then face USC and back-to-back in weeks four and five. After a home game against Colorado, Arizona State will go to Utah and then head back home to take on Oregon. Finally, they will close the season by hosting reigning South champs Arizona before traveling to take on Cal.
That's a rough schedule to get through unscathed, but if the Sun Devils can somehow make it through that slate with only one loss, they could definitely be in line for a spot in the playoff.
Is The Coach A Dick?
Here's how Todd Graham told his former team, Pittsburgh, that he was moving on to Arizona State, per the Pittsburgh Post-Gazette:
Please text this to players please:

I have resigned my position at Pitt in the best interest of my family to pursue the head coaching position at Arizona State.

Coaching there has always been a dream of ours & we have family there.

The timing of the circumstances have prohibited me from telling you this directly.

I now am on my way to Tempe to continue those discussions. God Bless, Coach Graham.
He had someone text his team that he was quitting. No in-person meeting. No FaceTime. Not even a damn phone call. Todd just smashed and dashed to Tempe without even an emoji in sight. Pretty dick, Todd.
Will Arizona State Do It?
I'm probably going to write a version of this sentence three more times for Oregon, UCLA and USC, but Arizona State has a very good shot to win the Pac-12. That being said, their schedule is probably too intense for them to make it to the playoff.
Schedule
Sept. 5: @ Texas A&M
Sept. 12: Cal Polu
Sept. 18: New Mexico
Sept. 26: USC
Oct. 3: @ UCLA
Oct. 10: Colorado
Oct. 17: @ Utah
Oct. 29: Oregon
Nov. 7: @ Washington State
Nov. 14: Washington
Nov. 21: Arizona
Nov. 28: @ California