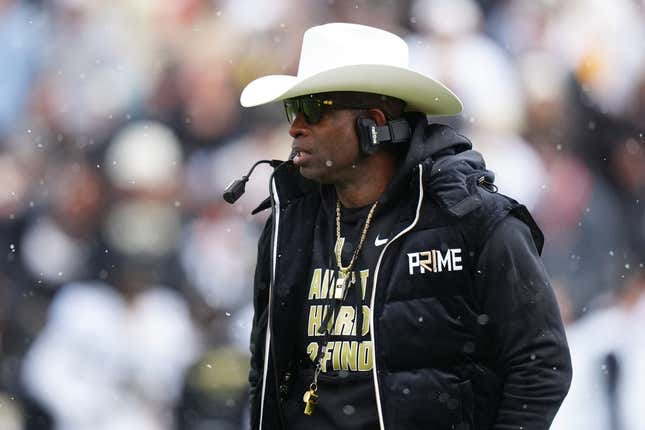 Colorado head coach Deion Sanders is scheduled to undergo another surgery and will miss Pac-12 media day on Friday in Las Vegas.
How running an NFL team is like running a restaurant | Chef Emeril Lagasse
Sanders is scheduled to undergo the surgery Thursday.
In a post on Instagram, Sanders said he will be ready to go when camp opens later this summer and for the season opener on Sept. 2 at TCU in his first season as Colorado's coach.
Sanders has faced health issues over the past couple of years.
In June, he said he had multiple blood clots surgically removed, including a "really bad" one that surgeons removed from his left thigh.
This time, he said in a video posted to Instagram, the surgeons will operate on two toes in his left foot to relieve pain and also remove blood clots from his right leg.
"I apologize that I'm not gonna be at the Pac-12 media day due to I have to have another surgery tomorrow -- a couple of surgeries -- one in my leg, as well as to remove other clots," Sanders said.
"I promise you when we go to TCU, I'm running out in front of our team. I promise you that."
Sanders, who turns 56 next month, said in June that he would need the surgery on his right leg.
He underwent multiple surgeries in 2021 and missed three games during his time as the head coach at Jackson State. He returned to the sidelines coaching from a wheelchair and later with the use of a custom scooter.
Defensive coordinator Charles Kelly will fill in for Sanders at media day.
The Buffaloes finished 1-11 last season under Karl Dorrell and interim coach Mike Sanford
--Field Level Media