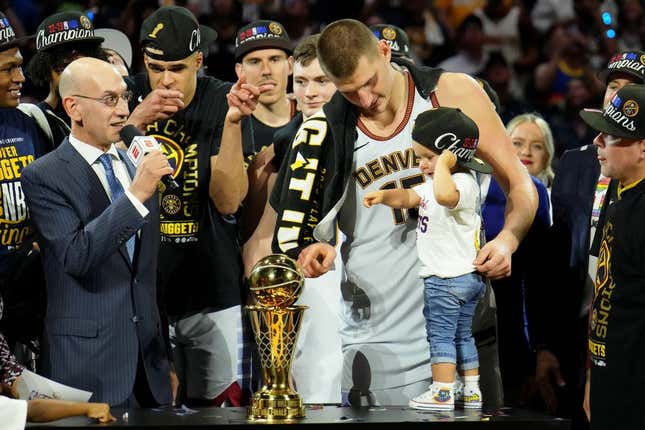 The celebration following the Nuggets' first-ever NBA championship turned violent overnight, with at least 10 people injured in a shooting in downtown Denver
How running an NFL team is like running a restaurant | Chef Emeril Lagasse
Three victims were hospitalized in critical condition. Police said a suspected gunman was among those wounded and had injuries not considered life-threatening.
"We took him into custody pretty quickly and without incident," Denver police spokesman Douglas Schepman told the Denver Post.
After the Nuggets' 94-89 win over the Miami Heat in Game 5 of the NBA Finals on Monday night, a crowd gathered for a street celebration about a mile from Ball Arena. The shooting occurred near the intersection of Market and 20th streets following an altercation between groups of people
Police were investigating the incident Tuesday morning and trying to figure out who shot the suspect.
Schepman said police had beefed up their presence in the area in advance of the celebration.
"We had a lot of officers in that immediate area of 20th and Market when the shooting occurred, which is why the response to it was so quick," he said.
The city has set a celebratory parade in downtown Denver for Thursday morning.
--Field Level Media