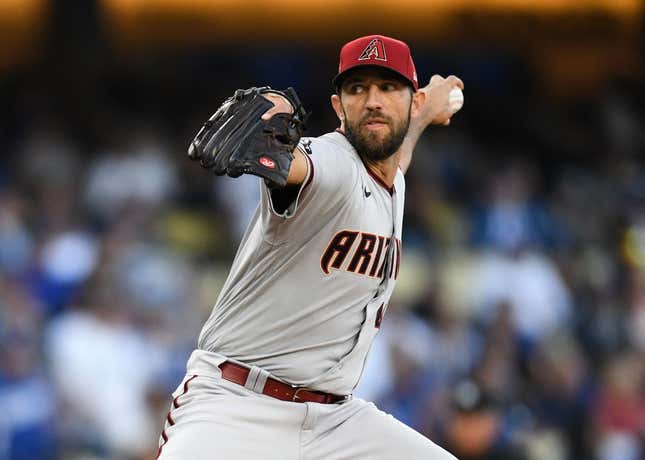 Diamondbacks left-hander Madison Bumgarner has been sent back to Arizona to be evaluated by the club's medical team after citing arm fatigue following in his last start, manager Torey Lovullo said Sunday
Bass' ERA stinks, but not compared to who he is off the mound | Worst of the Week Countdown
Bumgarner (0-1, 11.25 ERA) allowed five runs on four hits with four walks and two strikeouts in four innings of a 10-1 setback at the Los Angeles Dodgers on Saturday. The 33-year-old surrendered a grand slam to Trayce Thompson as part of a five-run first inning.
"My mechanics were fine, it was just one of those days you have during the year and mine just happened to be the first one," Bumgarner said on Saturday. "It wasn't like I went out there and threw the ball really well, but I was just one pitch away in the first of it being a completely different game. After that, it wasn't bad."
Lovullo said Bumgarner feels "very strongly" that he won't miss a start.
A four-time All-Star, Bumgarner is 134-122 with a 3.44 ERA in 355 career games (352 starts) with the San Francisco Giants and Diamondbacks
--Field Level Media