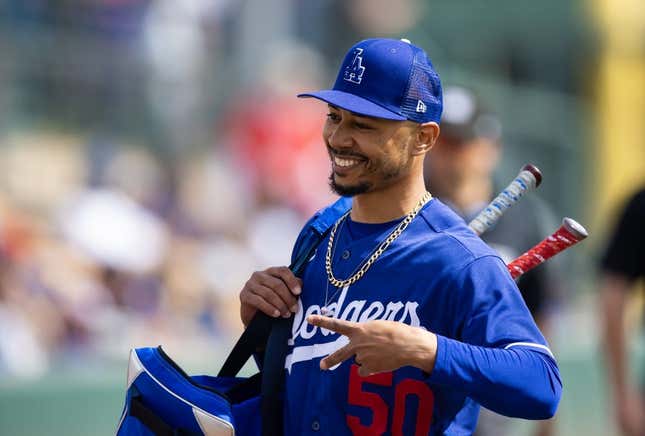 Spring training 2024 will open Feb. 22 when the Los Angeles Dodgers and the San Diego Padres open Cactus League play.
How running an NFL team is like running a restaurant | Chef Emeril Lagasse
Major League Baseball announced the schedule Tuesday for all 30 teams.
Four more Cactus League games will be played Feb. 23 in Arizona, with every team playing Feb. 24 in both the Cactus League and Florida's Grapefruit League.
Spring training also will travel abroad in 2024, with the Boston Red Sox and Tampa Bay Rays meeting for two games on March 9-10 at Estadio Quisqueya in Santo Domingo, Dominican Republic. Two of the teams' headliners -- Rafael Devers of the Red Sox and Wander Franco of the Rays -- are natives of the Dominican Republic.
It marks the first return to the nation since March 7, 2020, when the Minnesota Twins and Detroit Tigers met in the first spring training game in the Dominican Republic in 20 years. The game was played just days before spring training shut down because of the COVID-19 pandemic.
The regular season is scheduled to open March 28 with all 30 teams in action.
--Field Level Media