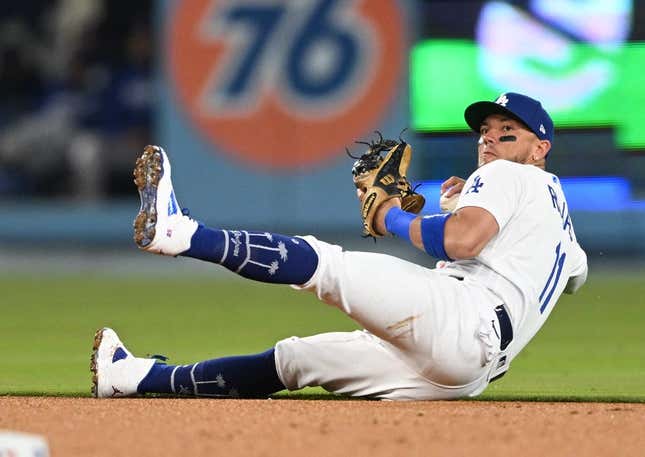 The Los Angeles Dodgers placed starting shortstop Miguel Rojas on the 10-day injured list with a left hamstring strain
'Soccer fandom is full of gatekeepers' says Ted Lasso actor Brendan Hunt
In a corresponding move, the Dodgers recalled infielder Yonny Hernandez from Triple-A Oklahoma City
Luke Williams is playing shortstop and batting eighth against the New York Mets on Wednesday afternoon. Williams pinch hit for Rojas in the fifth inning of Tuesday night's game. Rojas went 0-for-1 with a walk.
Dodgers manager Dave Roberts told reporters pregame that Mookie Betts would have been at short if he had come off paternity leave Wednesday. As it stands, Roberts said Betts might take off Thursday as well and join the team in Chicago
Rojas, 34, has been scuffling early on, batting just .125 in 11 games this season. The Dodgers acquired him from Miami in January
Hernandez, 24, is hitting .308 with two RBIs in four games at Oklahoma City. He carries a .198 average in 55 MLB games with Texas and Arizona in 2021 and '22.
--Field Level Media