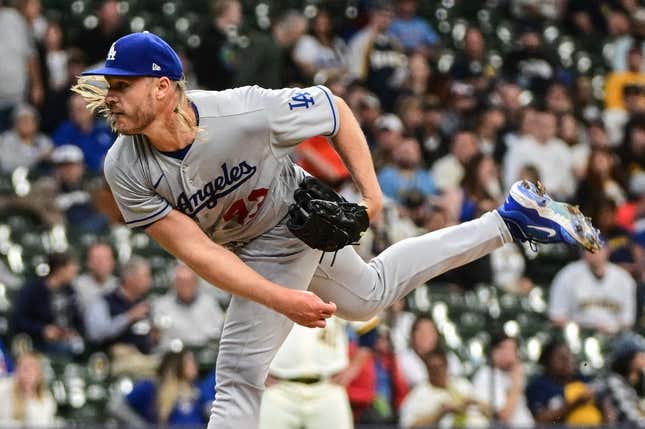 After falling to the Los Angeles Dodgers in six games in the 2020 World Series, the Tampa Bay Rays have had to wait well over two years for a chance to cleanse their palates
Chris Paul should ride the bench next season | Keep it a Buck(et)
Tampa Bay will finally get the opportunity to do so on Friday night when it opens a three-game series against the Dodgers in St. Petersburg, Fla
Neither team has skipped a beat since meeting in the Fall Classic two years ago, with the Rays posting their winningest season in franchise history in 2021 (100-62) and Los Angeles recording the second-most wins in National League history a season ago (111-51)
Now both teams sit in first in their respective divisions as the season creeps up on the two-month mark, and Tampa Bay leads the majors with a 37-15 record.
The Rays have been especially good at home, going a stunning 24-5 at Tropicana Field. Tampa Bay took three of four games from the Blue Jays to begin the week, capping the series with a 6-3 victory on Thursday to improve to 5-2 on its current 10-game homestand
Toronto had no answer for the Rays on the basepaths in the finale as Tampa Bay matched a season high with seven steals
"It's a dangerous lineup. Not only hitting-wise, but just running the bases, being on the basepaths," Rays right-hander Zach Eflin said of his team. "It's what we do when we're doing well, and that's what we're gonna continue to do.
Left-hander Jalen Beeks (1-2, 4.68 ERA) will look to make sure Tampa Bay continues its home dominance when he serves as Friday's opener.
Beeks last pitched on Sunday against the Milwaukee Brewers. He allowed one run on one hit with two walks and three strikeouts in two innings.
In his lone appearance against the Dodgers, Beeks worked 4 2/3 innings of relief back on May 21, 2019, allowing five runs on eight hits. He walked two and fanned four
Right-hander Noah Syndergaard (1-3, 5.88) will oppose Beeks in search of his first win since April 30.
Syndergaard most recently took a no-decision against the St. Louis Cardinals last Saturday after giving up three runs on four hits in five innings. He issued one walk, hit a batter and tallied four strikeouts.
In two career starts versus the Rays, Syndergaard is 1-1 with a 5.79 ERA
Although Los Angeles is coming off Wednesday's 4-3 loss to the Braves, the Dodgers were still able to take two of three games from Atlanta
Despite Wednesday's setback, Los Angeles manager Dave Roberts was still proud of his team's response to a dreadful four-game series against the Cardinals in which the Dodgers dropped three games and were outscored 32-23
"Being on the road for seven straight days. The time difference and all that stuff. The way we bounced back, collectively, I thought we did a fantastic job," Roberts said. "For me, the effort, how we played, winning two of three ... like I said, really good signs."
The series against the Rays will conclude a 10-game road trip for Los Angeles, which is 14-13 away from home this season
--Field Level Media