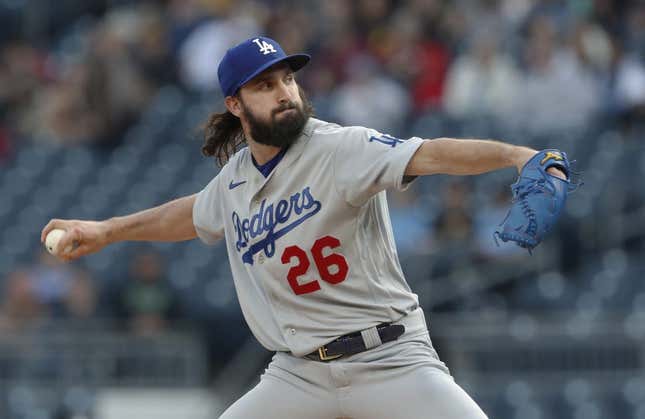 The San Diego Padres always will have last October and their victory over the Los Angeles Dodgers in the National League Division Series
Does Jimmy Butler have the best NBA Finals origin story? | Agree to Disagree
But in the regular season, the Dodgers continue to beat the Padres like a drum
On Sunday, the Dodgers will go for a sweep of the Padres in the finale of a three-game series in Los Angeles. The Dodgers are 4-1 against the Padres this season and 27-6 against their Southern California neighbors -- tough to call it a rivalry given the Dodgers' domination -- in their past 33 regular-season meetings
And the numbers remain lopsided the further you go back. The Padres last won a season series from the Dodgers in 2010
"When you look back at our meetings with the Padres, we've always gotten outstanding pitching ... from the starters, through the middle relievers to the back of the bullpen," Dodgers manager Dave Roberts said recently
Next up for the Dodgers is right-hander Tony Gonsolin, who is 0-1 with a 1.93 ERA in three starts this season
But he is 4-0 lifetime against the Padres with a 1.45 ERA over six games (five starts) with 32 strikeouts in 31 innings
He seems to have been sprinkled with the same pixie dust as the other Dodgers starters
Saturday's winner Julio Urias is now 7-1 lifetime against the Padres, and the Dodgers are 8-0 in his past eight starts versus San Diego. Clayton Kershaw is 23-10 lifetime against the Padres with a 2.12 ERA. Dustin May is only 2-4 against the Padres but has a 3.36 ERA. The Padres haven't faced Noah Syndergaard as a member of the Dodgers
As for the Padres, manager Bob Melvin will turn to left-hander Ryan Weathers (1-1, 2.50) on Sunday
Weathers returns from Triple-A El Paso, where he made two starts to prepare him to return to what could be a six-man rotation. Before being optioned, Weathers, 23, had appeared in five games (three starts) for the Padres, giving up five runs on 15 hits and five walks with 11 strikeouts in 18 innings
"The six-man rotation worked well for us last year and [helped] keep guys fresh for later in the season," Melvin said. "We're coming to another point in the schedule where it could be beneficial, but it's too early to make a decision."
Besides, it's the offense that is a bigger concern for the Padres
As for the Dodgers' domination..
"Every game has been decided by three runs or less. We were one-pitch away from winning the series last weekend in San Diego. Every game is urgent. More than anything, it's getting ourselves better offensively and not worrying about the standings. You have to play your best baseball now and we aren't," Melvin said.
"The Dodgers are playing better here.
--Field Level Media