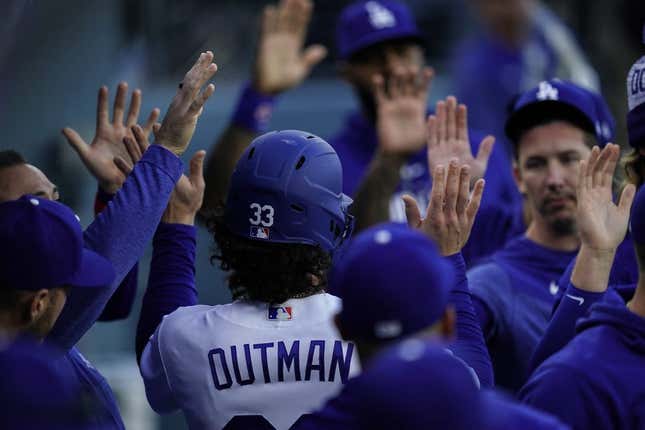 The Los Angeles Dodgers hope to take advantage of the struggling St. Louis Cardinals at home one more time on Sunday as they try for their first three-game series sweep of the season
Are the Oakland A's a failed state? | Agree to Disagree
The Dodgers squeaked out a 1-0 victory over the Cardinals on Saturday behind a brilliant performance from Clayton Kershaw. The left-hander gave up just two singles and struck out nine over seven innings
Kershaw has won each of his past four starts, however getting consistency from anybody else in a Los Angeles uniform has been a challenge. The Dodgers lost three of their previous four series before the Cardinals arrived in town, including home series against the Chicago Cubs and the New York Mets
Los Angeles avenged its series defeat against the Cubs at Chicago last weekend but dropped two of three on the road to the red-hot Pittsburgh Pirates. A visit from the Cardinals came just in time for the Dodgers
The Dodgers will send right-hander Noah Syndergaard (0-3, 6.58 ERA) to the mound on Sunday
"I think the fans, being back home, it's been a good crowd," Dodgers manager Dave Roberts said. "But with all that said, you still have to get good pitching and timely hitting and (Saturday) was all about Clayton. Now we're able to sweep a series, go for the jugular. I know Noah has some vinegar in him and we expect that. We're going to need a good one out of him.
Syndergaard had his worst outing of the season at Pittsburgh on Tuesday when he gave up seven runs on nine hits over four innings. He is 2-3 lifetime against St. Louis with a 4.10 ERA in six starts.
The Cardinals will counter with right-hander Jake Woodford (1-2, 5.47) on Sunday. He has struggled with the long ball, giving up seven home runs in his five starts
Woodford does not have a decision against the Dodgers in three appearances (one start) with a 2.45 ERA in 7 1/3 innings
It has been a rough West Coast road trip for the Cardinals, who are 2-7 in games against the Seattle Mariners, San Francisco Giants and Dodgers. The finale of the 10-game trip is Sunday before a return home for six games
In an effort to get something out of the offense, Cardinals manager Oliver Marmol batted the struggling Nolan Arenado in the No. 3 spot of the order Saturday for the first time this season. Catcher Willson Contreras was given a day in the designated-hitter spot while batting cleanup. The duo went 1-for-8, with Contreras collecting a single in the ninth inning
"We see Nolan in and out of feeling good about his swing," Marmol said. "This is a guy that's super intentional with his work, highly competitive and obsessive in the way he goes about it. Last year, we saw a version of this in May, and then in June he went off, so it's a matter of time before we see Nolan doing what we know Nolan can do."
Arenado saw his batting average drop to .239 while his OPS slid to .603. He has two home runs -- but none in his past 15 games -- and has just one extra-base hit and one RBI in that stretch.
--Field Level Media