It's not news that Larry Bird was an arrogant jerk in his NBA days. He got away with most of his shit-talk because when he said he was about to shoot a three in your eye, he actually did that. He and Dominique Wilkins famously went at each other in Game 7 of the 1988 Eastern Conference Semifinals, but the Hawks forward shared another Bird anecdote from the 1982-83 season.
In this specific instance, Wilkins was just a rookie, and Bird treated him like one. From the Boston Herald:
"One of the first times I ever played against him, I went out for the opening tip and I went to shake his hand. He just stood there and looked at me stone-faced with his hands behind his back," Wilkins said recently.

"I was like, 'Whoa.' Then we were getting ready for the tip and he says to me, 'You don't belong in this league, Homes.' I couldn't believe it, but it happened so fast, I didn't know what to think.

"Then they had the ball and I was on him and he said, 'I don't know why they got you guarding me, Homes. You can't guard me.' Then, whap, he hit a 3. Then he came down again and said, 'They made a mistake putting you on me, Homes,' and he took another 3."

Getting into the story, Wilkins began to act things out with his facial expressions.

"So now I'm hot," he said. "I'm hot. I mean, I'm steaming.

"Then a little while later, I came down on a break and he was backpedaling. I just went right after him. I jumped up and he tried to challenge, but I took that right through the rim. He fell and hit the basket support.

"He got up and said, 'I like you, rookie. You've got(guts).' I was happy for a second, and then he said, 'But I'm still going for 40 on you tonight.' "

He then paused the story, stepped back and smiled.

"But I got him," Wilkins said. "He only scored 39."
A peek at Basketball Reference shows that the game in question probably occurred on April 5, 1983. Bird had 39 points and shot an absurd 81.8 percent from the field. The Celtics won, 117-95.
Photo: AP
G/O Media may get a commission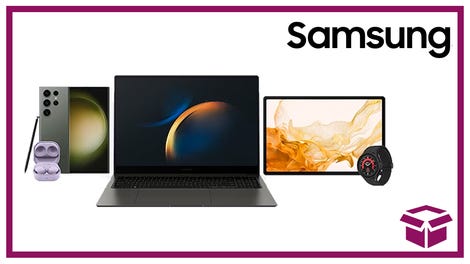 24 hour deals
Discover Samsung - Daily Deal