Moms are essential. Without them, we'd all be just masses of genetic material floating around. They've put up with plenty of your crap (in multiple senses), and this Sunday—which is Mother's Day, in case you were not aware—is as good an opportunity as any to show the various mothers in your life how much you love them. That includes your dear friend who is a mom, your sister who is a mom, your wife who is a mom, your grandmother who is a mom, and of course, your mom who is a mom. They all deserve it. For starters, they pushed at least one thing that's the size of a bowling ball out of a thing that's the size of a penny. And at least one of them then gave you free room and board for 18 or so years.
It's time for some payback.
Give Time
This is easily the most meaningful gift you could give: Just stop and do something for, or with, the mom of the hour. Take her out for a meal. Go visit the local arboretum, or a museum. Go to a movie. Do one of those things where you guys drink wine and paint pottery. You and the kids make breakfast for her. Do anything. You don't have to live nearby, either: Taking a moment to drop something in the mail also carries weight.
If you're celebrating your wife who is a mom, time is even more valuable, especially if you've got young kids. Even enough time to take a shower or a small catnap is a godsend, seriously: When herding babies, sometimes it's hard for Mom to have time to even eat a full meal, let alone do something for herself. Give her an afternoon alone, without the kids. Consider treating her to a manicure and pedicure. (And make sure she leaves a big tip.) Anything that allows her to not have to wipe butts or hear mommy mommy mommy for a little while. Nothing is more valuable to a new mom than some damn peace and quiet.
Give Activities
Active gifts are always so great, because after all, how many more scarves could Mother Dearest need? Stop buying your mom scarves. I know: We've all been in a place of desperation where we just had to throw up our hands and buy another stupid scarf. That's why an activity is great. You can never have too many of those, and it's okay to repeat the same type of activity on different occasions.
G/O Media may get a commission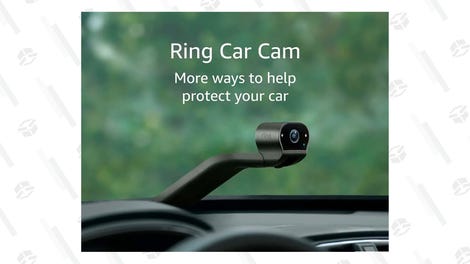 Like the painting thing I mentioned above. That's totally a real thing. Paint Nite is an event hosted in oodles of cities where you drink wine and, with the help of a guide, paint a picture. . I'm not kidding. Moms love wine, but most of all, they love hanging out with you.
What about tickets to a play? My mom loves plays, my sister loves plays, and my grandma loves plays, and they are all mothers. Most big productions do national tours, so you can catch South Pacific or something when it hits your town.
I realize these are also things that cost money, which isn't even necessary: Your mom would love to even just spend the afternoon with you. Make her a meal. Go on a walk. Visit the park. Sit and talk. Just be together. Do you sense a recurring theme?
Give Photos, Or Art
All moms love photos of their children. It's a fact. Let me introduce you to Shutterfly, a site where you can make photo-based gifts like mugs, calendars, books, phone cases, and little mementos like that. I realize a mug doesn't sound thrilling, but put a baby's face on it, and tell me it won't make Mom melt.
I'll also refer you to Sticky9, a site that lets you make your Instagram pictures into magnets or bigger prints. Magnets are fun! Anything with pictures will put you in a territory where mom may shed tears. That means you've done well. (I know it can often be difficult to decipher Happy Mom Tears from Sad Mom Tears, but in this case it'll be obvious.)
You know what else works? Leveraging the kids. Have the little scamps draw something for Mom or Grandma or whomever. They can handle this themselves with minimal drama, even if it's just scrawling on a piece of paper with a couple crayons or whatever. In the eye of a mom, anything the kids make is gold. (Aunts love this sort of thing too—I know from personal experience.)
Give Flowers, Or Jewelry, Or At Least A Damn Card
Remember that 1-800-Flowers is your friend (often with same-day delivery), if you don't have local place you love; even Amazon is in that racket now. If you're thinking jewelry but don't have much experience, try Baublebar, which sells inexpensive, stylish jewelry with helpful categories for all the dummy dads out there who don't know their way around a statement piece. (It also comes wrapped in pretty, colorful boxes, if you suck at that, too.)
But most importantly, no matter what you do: Always send a card. With so many easy, digital, almost literally thoughtless ways to communicate now, a physical card is a bigger gesture now than it ever has been. And there's no one on the planet more deserving: Think of how many times she comforted you when you were sick, how many meals she made, how many carpools she endured, how many of your screwups she forgave and (probably) forgot. Mom does it all! Mom rules! So let her know just how much, and please, if you see her in person, make sure you iron your shirt first. She probably taught you that, too.
---
Illustration by Tara Jacoby.

Adequate Man is Deadspin's new self-improvement blog, dedicated to making you just good enough at everything. Suggestions for future topics are welcome below.