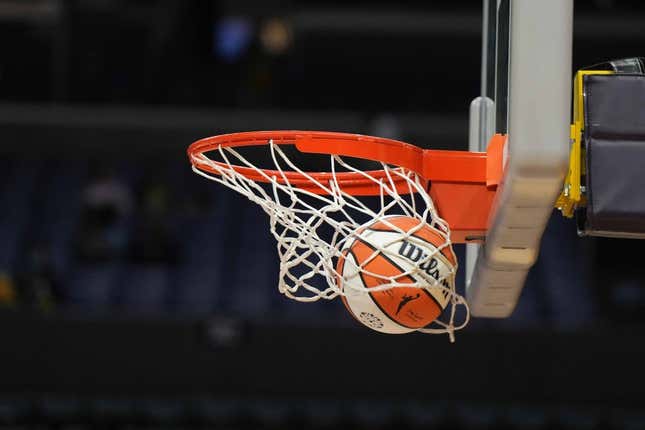 Cheyenne Parker had 25 points and seven rebounds on Tuesday to lead the Atlanta Dream to a 94-76 victory over the visiting Phoenix Mercury, who lost veteran guard Diana Taurasi to a recurring left toe injury in the first half.
How running an NFL team is like running a restaurant | Chef Emeril Lagasse
Taurasi, who missed the previous two games with the injury, exited Tuesday's contest by the time Atlanta built a 54-26 lead at halftime.
The Mercury (9-26), eliminated from WNBA playoff contention for the first time in 11 seasons, have lost six straight games and are 1-16 in road games in 2023.
Atlanta (17-19) ended a three-game losing streak with the victory.
With only four regular-season games remaining, the Dream are challenging the Washington Mystics (17-18) for sixth place in the WNBA standings.
Rhyne Howard had 15 points, seven rebounds and six assists and Allisha Gray finished with 18 points and four assists for Atlanta.
The Dream had 27 assists on their 39 made field-goal attempts.
Danielle Robinson and Haley Jones each had five assists.
Atlanta shot 52 percent from the field (39 of 75) and made all nine of its free-throw attempts.
Phoenix was led by Brittney Griner's 16 points and six rebounds, Moriah Jefferson's 16 points and nine assists and Sug Sutton's 20 points.
It was Griner's second straight game with the Mercury after she missed three games because of health and safety protocol.
Griner's recent absence, injuries, including the one Taurasi is dealing with, and personnel matters have affected the Mercury.
Sophie Cunningham, who suffered a jaw injury near the end of Sunday's loss against the Dallas Wings, did not play against Atlanta.
Shey Peddy remains in concussion protocol after suffering a head injury earlier this month.
Atlanta never trailed after opening up a 21-2 lead with 4:08 remaining in the first quarter.
The Dream led 31-12 going into the second behind 13 points from Gray.
Phoenix did not come closer than 17 points thereafter.
—Field Level Media