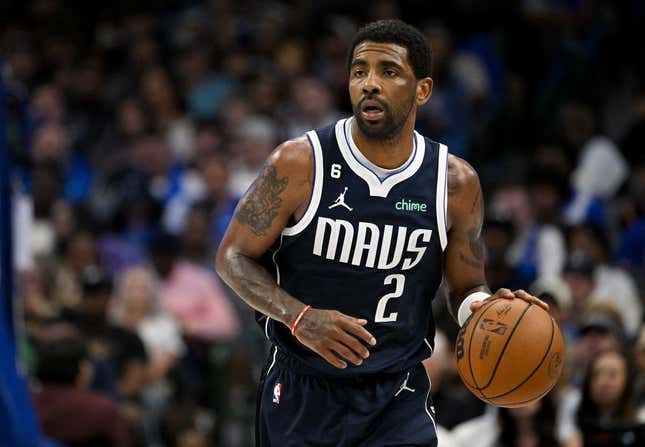 The Memphis Grizzlies slowly are adjusting to playing without the face of the franchise in Ja Morant, having done so for their last three games with at least three more games ahead without him.
How running an NFL team is like running a restaurant | Chef Emeril Lagasse
The Dallas Mavericks likely will put the wheels in motion on that process for themselves on Saturday when they visit the Grizzlies in the opener of a home-and-home series in Memphis. The Mavericks star Luka Doncic will not play due to a left thigh injury.
Dallas has dropped seven of its last 10 games heading into its series vs. Memphis, which snapped a three-game skid Thursday with a 131-110 victory over the Golden State Warriors. The Grizzlies pulled away by outscoring the Warriors 32-17 in the final quarter.
"In the fourth quarter, we stayed disciplined on both ends of the floor," said the Grizzlies' Tyus Jones, who had 22 points and 11 assists. "Stayed locked into the game plan. ... We continued to trust one another."
That trust continued as the Grizzlies get acclimated to the absence of Morant. He is away from the club after posting a video on social media last weekend in which he appeared to display a gun at a Denver-area nightclub.
"We have had conversation in the past trying to guide him and him continue to evolve as a person and a player," Memphis coach Taylor Jenkins said Thursday. "Obviously, this came to a head the other day, so it put this process into action."
Dillon Brooks said Morant has been in constant contact with the team since last Saturday. Brooks also had plenty of contact on Thursday with Golden State's Draymond Green, with the two involved in a contentious duel on and off the court.
Desmond Bane, who scored 21 points against Golden State, had 14 in Memphis' first meeting with Dallas -- a 137-96 shellacking by the Mavericks on Oct. 22. Morant (20 points) and Doncic (32 points, 10 assists, seven rebounds) led the way for their respective teams.
But the health of Doncic is troublesome for the Mavericks, who have just 15 games remaining in the regular season. He scored 15 points before exiting in the third quarter of Dallas' 113-106 setback at the New Orleans Pelicans on Wednesday.
"We all can see he's not moving well, so shooting, defense, it's affecting everything," said Mavericks head coach Jason Kidd, who confirmed Friday that Doncic did not travel to Memphis. "He's trying to fight through it and help his teammates, but he had to leave there, so hopefully it's not something serious."
Dallas is hoping to feature a new wrinkle for the Grizzlies with eight-time All-Star Kyrie Irving, who was acquired from the Brooklyn Nets last month. He has averaged 27.5 points and 5.1 rebounds in 11 games since joining the club, including 32.5 and 5.0 in four games this month. But he did miss practice Friday for personal reasons, with Kidd hopeful he will be on the court Saturday.
Irving, who had 27 points on Wednesday, has averaged 25.5 points and 6.5 rebounds in two games against Memphis this season.
--Field Level Media