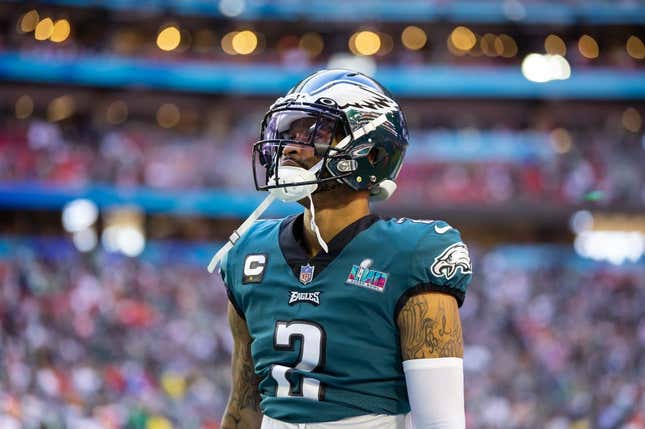 Senior defensive analyst Matt Patricia is new to the Philadelphia Eagles, but he's very familiar to the team's top cornerback
How running an NFL team is like running a restaurant | Chef Emeril Lagasse
Darius Slay spent the 2013-19 seasons with the Detroit Lions, where he had an acrimonious relationship with Patricia starting in 2018, when the latter took over as head coach.
Slay, who was traded to the Eagles before the 2020 season, said Patricia met with him upon joining the Lions and told him he was not an "elite" coverage defender
"He said I wasn't an elite corner and that I'm not in their category. I was coming off an All-Pro year, eight picks," Slay said in 2020. "That told me right there that he didn't have no respect for me. He told me I was a good player, but then to tell me what I'm not, so I said, OK. I just took that to the chin and said, 'OK, that's cool.' Then I bounced back to two back-to-back Pro Bowlers on him. Let him know how elite I was."
Slay said the final straw with Patricia was accusing him of taking it easy, to put lighter words to the actual phrase Slay alleges the coach used, on a young wide receiver. Slay said "I lost all respect for him."
Slay, who signed a three-year, $42 million extension with the Eagles in the offseason, told the Detroit Free Press that he and Patricia have been cordial since the Eagles hired him to assist with the defense
"We both got the same goal, just going out there to compete and win a championship, so that's the main focus," Slay said.
The Eagles nearly traded Slay, who was named to the Pro Bowl each of the past two seasons, to the Baltimore Ravens in March, according to Slay
Patricia went 13-29-1 in two-plus seasons with the Lions, getting fired after Week 12 of the 2020 season.
--Field Level Media