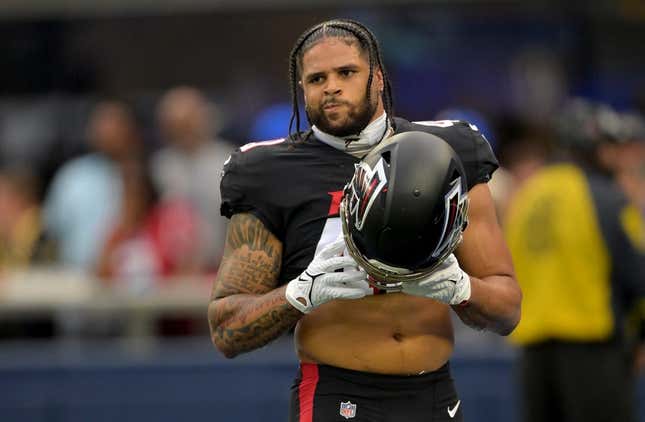 Atlanta Falcons fullback Keith Smith was arrested Wednesday for driving with a suspended license, according to Atlanta police
Bass' ERA stinks, but not compared to who he is off the mound | Worst of the Week Countdown
Details are forthcoming, but the NFL Network said Smith was issued a speeding ticket this year, told the Falcons about it, paid the fine and thought he had taken care of the matter. His agent, AJ Vaynerchuk, told NFL Network that there was a miscommunication and Smith's driver's license was suspended without him knowing it
When Smith was pulled over by police because of an expired registration, he was arrested for the suspended license.
"We are aware of a legal matter involving Keith Smith this afternoon and have been informed of its details," the Falcons said in a statement later Wednesday. "We will have no further comment at this time.
Smith, 31, is a nine-year NFL veteran. He has played for Atlanta since 2019 and has started 26 of 66 games. Primarily a run blocker and special teams player, he has 19 carries for 48 yards and no scores. He also has 22 receptions for 136 yards and no touchdowns for Atlanta.
Smith began his career with four seasons with the Dallas Cowboys (2014-17) and one with the Oakland Raiders (2018). He has played in 129 games (33 starts) and has totaled 22 rushes for 53 yards and 35 catches for 205 yards.
--Field Level Media