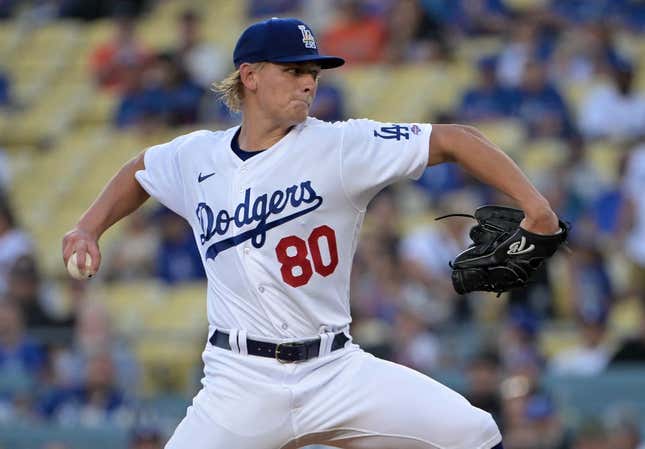 The bitter feud between the Houston Astros and Los Angeles Dodgers will be renewed in a three-game series starting Friday at Los Angeles during a week when another footnote was added to the long-running saga
How running an NFL team is like running a restaurant | Chef Emeril Lagasse
The Dodgers and their fans still hold resentment over the 2017 cheating scandal that culminated in the Astros' World Series victory over Los Angeles in an arresting seven-game series
The Astros banged on a trash can to give their hitters clues as to what pitches might be coming and the echo continues to reverberate. In an interview with Time published Wednesday, commissioner Rob Manfred said he regrets not being more punitive toward Astros players while details of the scandal were uncovered
"I might have gone about the investigative process without that grant of (player) immunity and see where it takes us," Manfred said when discussing the topic of regrets under his tenure as commissioner. "Starting with, I'm not going to punish anybody, maybe not my best decision ever."
What's done is done now, and only a scant few players remain from those 2017 World Series rosters, like the Dodgers' Clayton Kershaw, Chris Taylor and Austin Barnes, as well as the Astros' Jose Altuve and Lance Bregman. Houston's Lance McCullers Jr. is on the injured list
Neither team is showing championship form at the present time with the Astros in second place in the American League West, while the Dodgers are in third in the National League West. But both enter off consecutive victories
The Dodgers will send right-hander Emmet Sheehan (0-0, 0.00 ERA) to the mound Friday for his second career start. The 23-year-old rookie had a dynamic debut last Friday when he did not allow a hit over six innings against the San Francisco Giants. The Los Angeles bullpen then imploded in a 7-5 defeat over 11 innings
"I was just trying to make it the same game as it is in Double-A -- which it is," Sheehan said. "I was definitely a little overwhelmed but to get it out of the way is a huge weight off my shoulders."
Decimated by injuries, the Dodgers' beleaguered pitching staff made a statement this week with consecutive 2-0 victories over the Los Angeles Angels, including one in a bullpen game
The Astros will counter with their own rookie in right-hander J.P. France (2-2, 3.42), who has never faced the Dodgers. France pitched well in his most recent start last Friday against the Cincinnati Reds when he gave up two runs on four hits over 6 2/3 innings but took the loss anyway against the red-hot Reds
In France's eight career starts, the Houston offense has averaged just 2.9 runs per game.
"As a pitcher, you can't control any of that," France said. "You've just got to go out there and do your job and give your team a chance to win and hopefully get five, six, seven, eight innings. Sometimes I'll have the boys' back, sometimes the boys will have my back. That's how it works."
The Astros ended a five-game losing streak with consecutive victories over the New York Mets this week. Houston has struggled since June 6, going 5-10 over a stretch played mostly without slugger Yordan Alvarez (oblique)
--Field Level Media