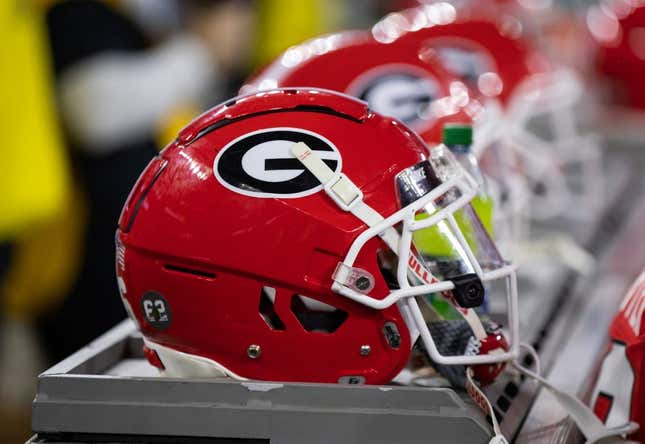 The top college football recruiting class for 2024 got even better on Monday when five-star linebacker Justin Williams committed to Georgia.
Is Texas or Florida State a bigger national title contender? | Agree to Disagree
Williams, a 6-foot-2, 205-pounder from Oak Ridge High School in Conroe, Texas, also weighed an offer from Oregon, according to multiple media reports.
Speaking about what swayed him to select the Bulldogs, Williams said, according to 247Sports, "Everything really. Coach staff, the facilities are great, the people surrounding the facilities are great, my ability to grow in my faith
"Georgia is a great school. They're up there with the best."
The 247Sports composite ranking list has Williams as the No. 11 overall national recruit for the Class of 2024, No. 1 at linebacker and the third-best recruit out of Texas. The top overall prospect, quarterback Dylan Raiola, also is committed to Georgia, as are the No. 4 overall prospect, cornerback Ellis Robinson IV, and the No. 7 overall prospect, safety KJ Bolden.
Another Class of 2024 linebacker, Demarcus Riddick, was committed to the Bulldogs, but multiple media outlets are reporting that the Alabama high school product might flip to Alabama or Auburn
Georgia, coming off a 15-0, national-championship season, will open the 2023 campaign against UT Martin on Sept. 2.
--Field Level Media