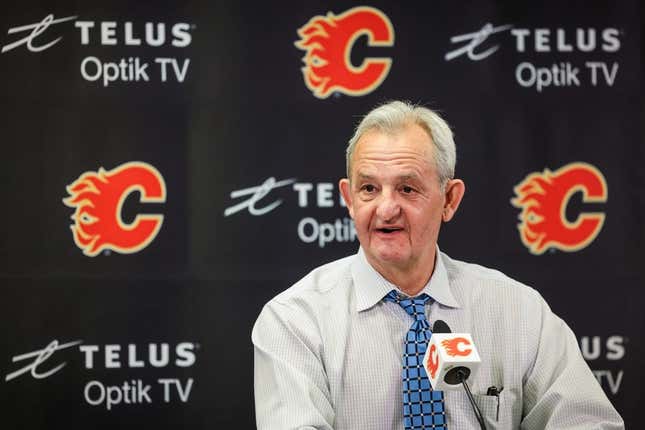 The Calgary Flames are parting ways with head coach Darryl Sutter on Monday after three seasons
Bass' ERA stinks, but not compared to who he is off the mound | Worst of the Week Countdown
"On behalf of ownership and all Calgary Flames fans, we want to thank Darryl for his cumulative years of service to the Calgary Flames and to the community at large," said John Bean, president and CEO of Calgary Sports and Entertainment Corporation, in a statement released Monday morning
Sutter, 64, just signed a two-year extension in October that was set to kick in July 1. The Flames are on the hook for $8 million of the extension, per multiple reports
The Flames parted ways with general manager Brad Treliving last month
The Flames finished two points out of a wild-card spot this season after a disappointing 38-27-17 campaign. Sutter went 103-63-28 in three seasons, his second stint as the Flames' head coach
The move comes in the aftermath of reports that Sutter alienated his top players, one season removed from an 111-point season in 2021-22.
Sutter coached Calgary to a Western Conference title in 2003-04, the middle year of his three-year first stint.
Sutter led the Los Angeles Kings to two Stanley Cup championships in 2012 and 2014.
He is 737-530-101-111 in 21 years as a head coach with Chicago (1992-95), San Jose (1997-2003), Flames (2002-04; 2005-06), Kings (2011-17) and Flames again
In eight seasons as a player in the NHL (1979-80 to 1986-87), all with the Chicago Blackhawks, Sutter had 279 career points (161 goals, 118 assists).
--Field Level Media