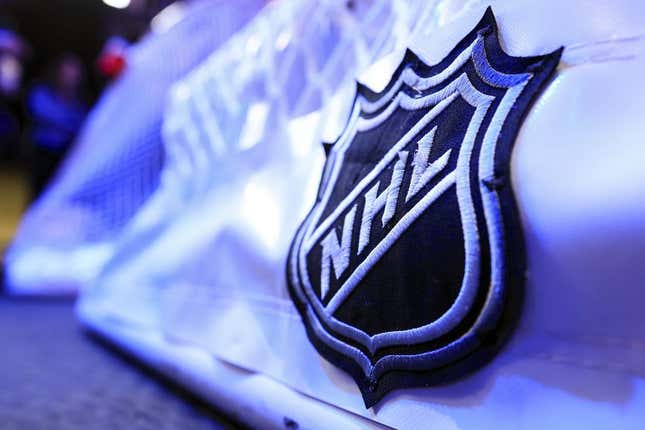 The Philadelphia Flyers named former NHL player and current TV analyst Keith Jones as president of hockey operations on Thursday
Chris Paul should ride the bench next season | Keep it a Buck(et)
It is the first front-office job for Jones, 54.
He played nine NHL seasons, including the final three (1998-2001) with the Flyers. He has been a hockey analyst for the past 23 years, calling games for both the Flyers and Turner Sports
The Flyers fired president and general manager Chuck Fletcher on March 10. At the time, they made Daniel Briere the interim general manager and announced Thursday he was appointed to the post permanently
In the new front office configuration, Briere will be responsible for all hockey decisions. Jones will set the strategy for hockey operations and collaborate on the business side.
Both men said they welcome their new roles.
"Today is one of the most humble and proudest days of my life," Jones said. "To be able to lead this team back to the winning tradition that everyone knows it can, and should be, is a true honor and one that I do not take lightly. I consider the Philadelphia Flyers organization the gold standard of the NHL and professional sports. I've seen how this city and these fans can rally around their team and there is nothing that compares to that feeling. With this leadership group in place, I am beyond excited and fully confident that we are on the right path and the results will come.
Briere, 45, also played for the Flyers (2007-13) during part of his 18-year NHL career. He most recently was special assistant to the general manager in Philadelphia
"To say that this has been a dream of mine would be an understatement," he said. "I truly believe this is an exciting time for the Flyers with the steps that we've taken this past season, the way our team has responded to the standard that was set both on and off the ice, and the path that we are on. There is a lot of work to be done, but these last few months have only strengthened my resolve and made me even more eager to rebuild this team and deliver this city a Stanley Cup.
The Flyers finished the season 31-38-13 (75 points) and out of the Stanley Cup playoffs for the third straight year. They have not won a playoff series in a full season since 2012 and haven't won a Stanley Cup in almost 50 years. Their two franchise championships came in back-to-back seasons -- 1974 and '75
--Field Level Media