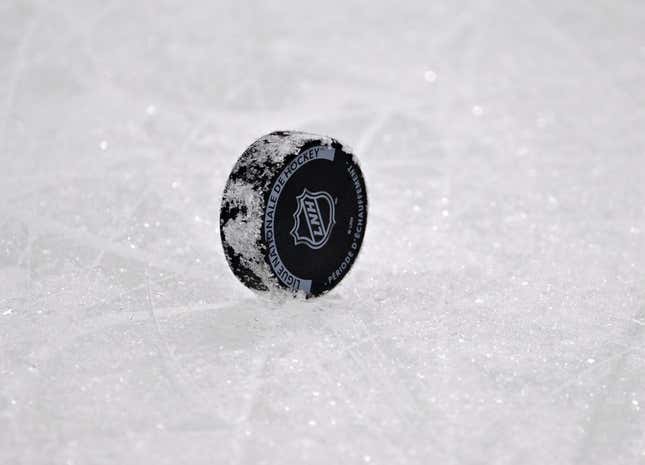 Former Czech forward and NHL star Petr Klima has died at the age of 58, the Edmonton Oilers announced Thursday
'Soccer fandom is full of gatekeepers' says Ted Lasso actor Brendan Hunt
The cause of death was not immediately known.
Klima was the first player to defect from then-Czechoslovakia to join the NHL in 1985. He made an instant impact with the Detroit Red Wings, recording 56 points (32 goals, 24 assists) on a team that finished with the fewest points in the league
Klima was involved in a blockbuster trade with the Oilers on Nov. 2, 1989. He was shipped along with Joe Murphy, Adam Graves and Jeff Sharples in deal that brought Jimmy Carson to Detroit along with Kevin McClelland and a fifth-round pick in the 1991 NHL Draft
Klima scored a memorable goal in triple overtime of Game 1 of the 1990 Stanley Cup Final to give Edmonton a 3-2 victory over the Boston Bruins. He had not played in the previous five periods of the contest for the Oilers, who went on to capture the Stanley Cup in five games
"We are deeply saddened to hear of the passing of Oilers alum Petr Klima & extend our condolences to his family & all loved ones," the Oilers wrote on Twitter
"The forward scored one of the most iconic goals in team history, tallying the triple-OT winner in Game 1 of the 1990 Stanley Cup Final vs. Boston."
Klima totaled 573 points (313 goals, 260 assists) in 786 career games with the Red Wings, Oilers, Tampa Bay Lightning, Los Angeles Kings and Pittsburgh Penguins
"The NHL mourns the passing of Czech legend Petr Klima, who scored 313 goals across 13 NHL seasons," the league announced through its public relations department. "Klima helped the Oilers win the 1990 Stanley Cup while scoring a memorable triple-overtime winner in Game 1 of the Final. Our sympathies are with his family, friends and many fans.
--Field Level Media