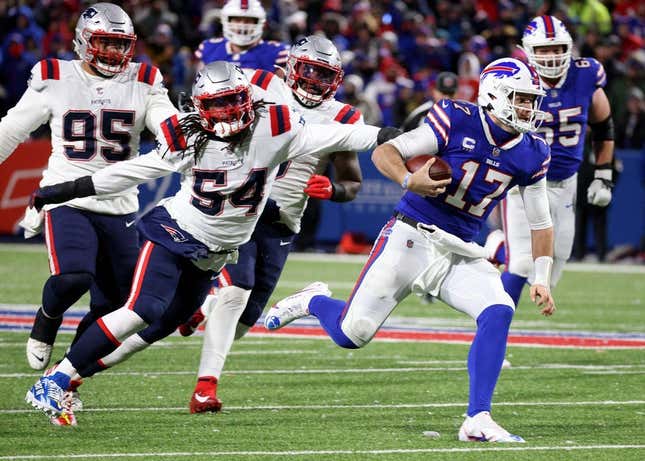 Former New England Patriots linebacker Dont'a Hightower announced his retirement from the NFL on Tuesday in The Players' Tribune.
Chris Paul should ride the bench next season | Keep it a Buck(et)
"Today, I am officially retiring from the NFL. I know these announcements always feel bittersweet, but I can't think of a better story than the one I wrote in New England," the 33-year-old Hightower wrote. "A decade, three Super Bowls, two Pro Bowls, and the birth of my son -- all playing for one franchise. How many guys have a story like that?
"So this is a happy day for me, and I just wanted to let you all know how much I appreciate you embracing a Southern kid from Lewisburg, Tenn."
Hightower was selected by the Patriots with the 25th overall pick in the 2012 NFL Draft. He totaled 569 tackles, 27.0 sacks, 67 QB hits, two forced fumbles and five fumble recoveries in 117 career games (114 starts) with New England.
Hightower recorded 64 tackles and 1.5 sacks in 15 games (all starts) during the 2021 season. He did not play in the NFL in 2022.
"People always ask what makes the Patriots culture so different. Easy answer: it was about professionalism, period," Hightower wrote. "You knew that you had to show up every single day -- not just physically but more so mentally. We had a saying, 'If you do it right, you do it light.' Being good was expected. Being great might even get you a thumbs up from Bill (Belichick). Luckily, I knew a thing or two about that from my time at Alabama under Coach (Nick) Saban.
"For nine seasons, I lived that mentality 24/7. Today, I'm totally at peace knowing that I gave this franchise every ounce of sweat I had left."
--Field Level Media