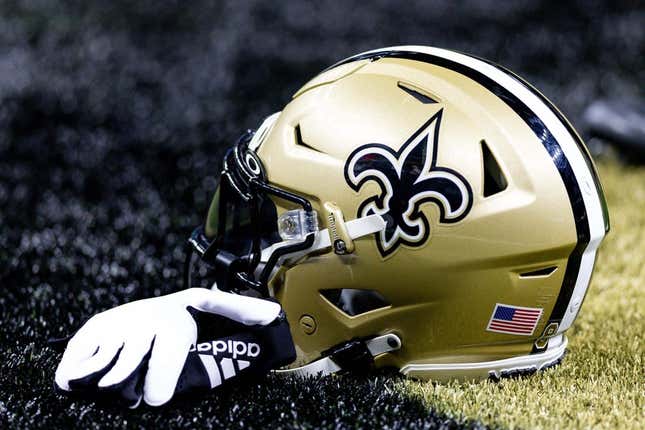 Longtime NFL defensive coordinator Steve Sidwell died Wednesday evening at the age of 78.
How running an NFL team is like running a restaurant | Chef Emeril Lagasse
He is best remembered for his tenure leading the New Orleans Saints' defense from 1986-94.
"He led the Dome Patrol defense, which is really the standard of defense for the New Orleans Saints," Saints coach Dennis Allen said Thursday. "It's what we aspire to be defensively."
During his nine-year stretch with the Saints, they led the NFL in fewest points allowed (1991, 1992), pass defense (1992, 1993) and run defense (1989).
His units were anchored by Hall of Fame linebackers Rickey Jackson and Sam Mills and 1991 Defensive Player of the Year Pat Swilling.
"For nine years, Steve Sidwell played an integral role in the success of the New Orleans Saints and helped develop several of the franchise's greatest defensive players," Saints owner Gayle Benson said in a statement. "The success of these teams and players continue to resonate with our organization and fan base to this day."
Sidwell also was the defensive coordinator for the Houston Oilers (1995-96), New England Patriots (1997-99) and Seattle Seahawks (2000-02). He held the same post in the college ranks at UNLV (1974-75) and SMU (1976-81).
"My late husband Tom owned the team during Steve's entire tenure and had a great affinity for him both as a coach and as a person," Benson said in her statement. "In addition to being an outstanding coach, Steve was also a dedicated husband, father and grandfather. Our thoughts and prayers go out to the entire Sidwell family, including his wife Kathleen and two sons, Brad and Scott."
—Field Level Media