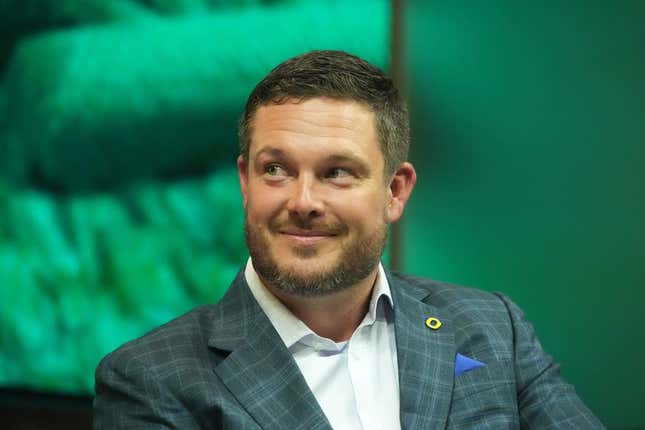 Four-star cornerback Dakoda Fields flipped his commitment from Southern California to Oregon.
How running an NFL team is like running a restaurant | Chef Emeril Lagasse
"This is where I always wanted to be," Fields said. "I've always wanted to be a Duck so time to turn that dream into a reality.
Fields first committed to the Trojans back on June 5 but later in the month took official visits to Washington (June 21) and Oregon (June 23).
"I kind of knew on my last visit but I had to come home and sleep on it," Fields said, "and realized Oregon was where I wanted to be."
Coming out of Junipero Serra High School (Gardena, Calif.) where he was also a successful track and field athlete, Fields is currently ranked No. 83 overall and No. 9 among cornerbacks in the class of 2024 according to the 247Sports Composite.
The 6-2, 185-pounder with a 74-inch wingspan had high praise for the staff at Oregon.
"From coach (Dan) Lanning and coach (Tosh) Lupoi, who are from SEC, to coach (Demetrice) Martin to coach (Rashad) Wadood and so many others, I have a great comfort level there," Fields said.
"It was very impressive to see what coach Lanning did last year. He went out and got 10 wins in his first year coaching, and those weren't even his guys. They're building something special now and I think this '24 class has a chance to be a top 3-5 class and Oregon can make some serious noise very soon."
Fields' decision comes days after the news that Oregon and Washington will leave the Pac-12 and join the Big Ten in 2024.
—Field Level Media