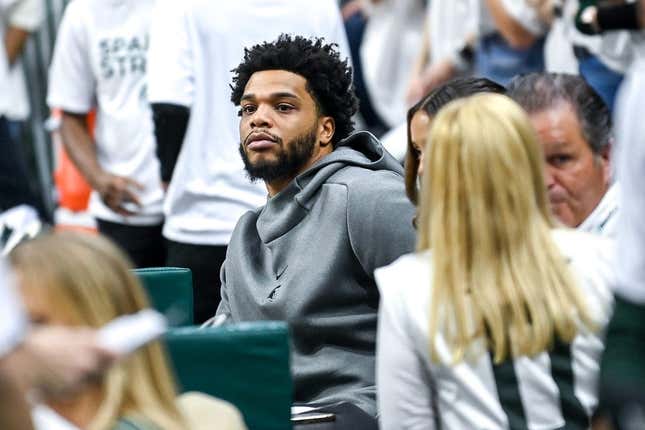 Free agent forward Miles Bridges was suspended for 30 games by the NBA on Friday for his domestic violence arrest last summer.
Are the Oakland A's a failed state? | Agree to Disagree
Bridges, 25, who sat out the 2022-23 season without a contract, was arrested on June 29 after allegedly assaulting his girlfriend in front of their two children. He pleaded not guilty to three charges of felony domestic violence.
Bridges was later sentenced to three years of probation, but no jail time, as part of a deal with prosecutors. The no-contest plea meant that he accepted the punishment and the conviction without formally admitting guilt in the case.
Since Bridges sat out the season without a contract, the NBA said Friday that 20 games of his suspension have been accounted for, so he'll be able to play for any team next season after serving a 10-game suspension.
A 2018 first-round pick of the Charlotte Hornets, Bridges was likely poised to receive a max extension after a breakout 2021-22 season, when he established career highs of 20.2 points, 7.0 rebounds and 3.8 assists in 80 games
Bridges has career averages of 13.4 points, 5.6 rebounds and 2.3 assists in 291 games (188 starts) over four seasons.
Bridges hasn't played in an NBA game since Charlotte lost 132-103 to the Atlanta Hawks in a Eastern Conference play-in game on April 13, 2022. He was ejected from that game in the fourth quarter and tossed his mouthpiece into the stands at a heckler but instead hit a 16-year-old girl in the face.
Bridges apologized for his conduct and the NBA fined him $50,000.
It's unknown if the Hornets or other teams will look to sign Bridges, but Charlotte has remained in contact
--Field Level Media