The Georgia Bulldogs will not admit four-star recruit D'Antne Demery after the football player allegedly choked his girlfriend on Saturday. Out of Demery's arrest came a baffling apologia from Jeff Sentell of DawgNation, a site connected to the Atlanta Journal-Constitution. It's a case of a reporter getting too attached to a subject.

Sentell, who made clear that he's covered Demery for quite a while, lamented the news of the allegations against the recruit:
If you took the time to get to really know D'Antne Demery, then Sunday was a rough day.

My reporting allowed me the chance to do that. To tell his stories. All of them. Not just opine on where he's going to school.

The weight of those never left my mind on Sunday morning. My family was on our way to church and I just couldn't shake his plight. Red lights meant my heart sank deeper.

It rained all day. Everyone who really knew Demery had to feel that way.
Note that Demery didn't tear his ACL, or die. He was arrested and charged with simple battery and criminal trespassing; the alleged victim was the mother of his child.
Sentell acknowledged the allegations. "Awful," he wrote. "In every sense of the term." You know there's a "but" coming next:
But I still can't help but feel for him. That wasn't the D'Antne Demery I knew. And that's why I prayed for him.

Those headlines crammed all the important stuff in there: UGA signee. U.S. Army All-American. Brunswick High School. 4-star prospect.

Those things are supposed to make you click. They were not what should make you care.

It certainly wasn't enough information to start judging a young man who now carries far more burdens than pounds. If you did, please allow me the chance to tell you why.
G/O Media may get a commission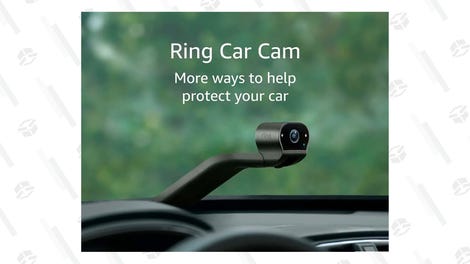 Sentell explained that he had met Demery four times in two years and helped him film his commitment video:
We shadowed him. Spent time in his home. The tiny dwelling he would be leaving behind was what a future film crew would shoot to show fans exactly where a 2025 NFL All-Pro came from.
Sentell had a lot of emotional investment in this football recruit with whom he had a lot of access. Sometimes, reporters want to see their subjects succeed in life; it's a natural reaction. However, maybe that means this particular reporter is not the best person to write about his subject getting accused of battering a woman, because that's how you end up with shit like this:

I've seen young athletes having children far too soon. Written that story at least 10 times. This was different.

When his baby girl cried, he was the only one that could soothe her. He did so instantly.

It doesn't seem possible he could wrap his hands around the neck of another woman he knew like that. No matter the reason.
A portion of the police report, via the Macon Telegraph:

"Upon arrival, both individuals had left the area," the police account reads. "Moments later, the victim called 911; advising that she wished to press charges against D'Antne Demery for hitting her. Contact was made with the victim in front of Boars Head (sic). She stated that she and Demery got into an argument; he began to get loud, she started to walk off, he told her 'walk off again, and Imma show you'. She began to walk away again, at which point, Demery came from behind her; grabbing her on the back of her neck; pushing her against the wall, and also grabbing her by the hair."

According to police, Demery admitted to placing his hands on the mother of his child. She told police Demery "has been physically violent with her in the past."
Sentell wrote that Demery didn't have a father in his life, and his mother died before his senior season. The DawgNation writer also called for a second chance for Demery:
Is this an attempt at justification?

No. There is no excuse for any man anywhere at any time abusing a woman. There have still been enough good people in life to show him right from wrong.

Does he deserve a second chance? Yes. Somewhere.
It is painfully obvious that as Sentell wrote this, he was still processing the idea that a person he personally covered could be accused of something terrible, and yet he chose to publish all of his internal thoughts as a finished piece. He was ready to give Demery a second chance while he's still being investigated for the allegations that caused him to lose his first.
Georgia's student paper The Red & Black reported that the victim stands by what she said but doesn't want to press charges against Demery. Sentell will be happy to know that Demery could get that second chance sooner than he thought.
H/t to Nathaniel