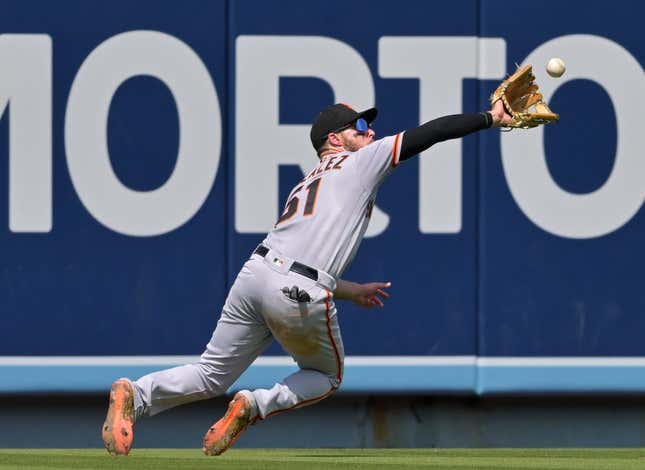 San Francisco Giants outfielder Luis Gonzalez will likely not be ready for Opening Day after being declared out for at least four to six weeks due to a lower back strain.
Giants manager Gabe Kapler said Sunday the back issues are similar to ones Gonzalez dealt with during his rookie campaign last season. He had been held out of recent workouts after reporting discomfort last week.
Gonzalez, 27, had been hoping to play for his native Mexico in next month's World Baseball Classic before reportedly learning of insurance issues due to finishing last season on the Giants' injury list due to a back strain.
Gonzalez batted .254 with four homers, 36 RBIs and 10 steals in 98 games (89 starts) for the Giants. He also had a 5.68 ERA in five pitching appearances.
Gonzalez also played in nine games for the Chicago White Sox over parts of two seasons and went 2-for-9.
The Giants open the season against the host New York Yankees on March 30.
--Field Level Media