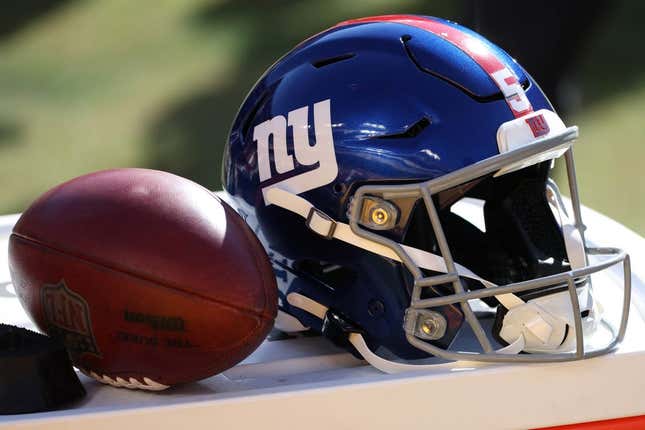 Former New York Giants wide receiver Homer Jones, the first player to spike the football after a touchdown, died Wednesday after a battle with lung cancer. He was 82
How running an NFL team is like running a restaurant | Chef Emeril Lagasse
The big-play wideout is still the NFL's all-time leader with a career average of 22.3 yards per catch.
Jones caught 224 passes for 4,986 yards and 36 touchdowns in 87 games (59 starts) with the Giants (1964-69) and Cleveland Browns (1970)
"Homer Jones had a unique combination of speed and power and was a threat to score whenever he touched the ball," said John Mara, the Giants' president and chief executive officer. "... I remember him as an easygoing, friendly individual who was well liked by his teammates and coaches.
He first spiked the football after an 89-yard touchdown catch against the Philadelphia Eagles on Oct. 17, 1965, for his first career score.
"I had always said that when I made my first touchdown I was gonna throw the ball in the stands," Jones later recalled. "They changed the rules in the offseason to I think a $500 fine for throwing the ball into the stands. And as I crossed the goal line my intention had always been to throw that ball into the stands, but I thought about that $500 and I threw it on the ground. So that was the original spike right there."
Jones led the league with 13 touchdown catches in 1967 to earn the first of two straight Pro Bowl selections.
With Cleveland on Sept. 21, 1970, he returned a kickoff 94 yards for a touchdown against the New York Jets on the debut of "Monday Night Football."
--Field Level Media