Heavy rains flooded Houston and parts of southeast Texas today, affecting approximately four million people. Public transportation is shut down; schools have been closed; and Houston Mayor Sylvester Turner asked this morning that all non-essential city employees stay put. Is Texans defensive end J.J. Watt an essential city employee? No, but he can't take a day off.
Roughly an hour ago, Watt's Snapchat account published a picture of the Texans' locker room door. Assuming that Watt didn't find a way to manipulate Snapchat and upload an old photo, he showed up to the facility:

And another one of himself:
G/O Media may get a commission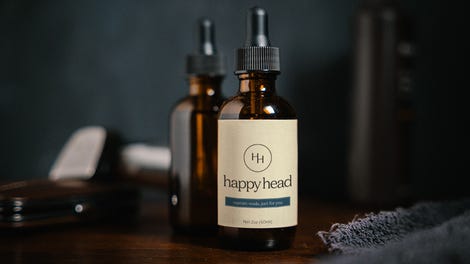 It's not like the Texans made him come in. The team complied with Turner's request this morning and canceled what should have been the first day of its offseason conditioning. It seems that Watt didn't get the memo, or ignored it:

While Watt was eager to prove that he will rise and grind every single day, even if it means ignoring not just his employers but city officials asking people to stay home lest they endanger others' lives, horses were drowning:
Meanwhile, The MMQB's Peter King started off today's column with a story on Watt, and how he was the NFL's Defensive Player of the Year despite tearing his groin muscle off his bone. It'd be hard to tell if the author of this paragraph was being skeptical or unctuous, until you remember that King wrote it:
It's hard to tell anything looking at Watt now. He's sculpted in the upper body the way he's always been, his arms and shoulders like those of powerlifters. He doesn't limp or grimace moving around his home, or walking quickly on his property on a brisk, sunny afternoon.
No days off! Remember the name! Humbled! Blessed! Prayers up!

Update (4:44 p.m.):
Photo: AP