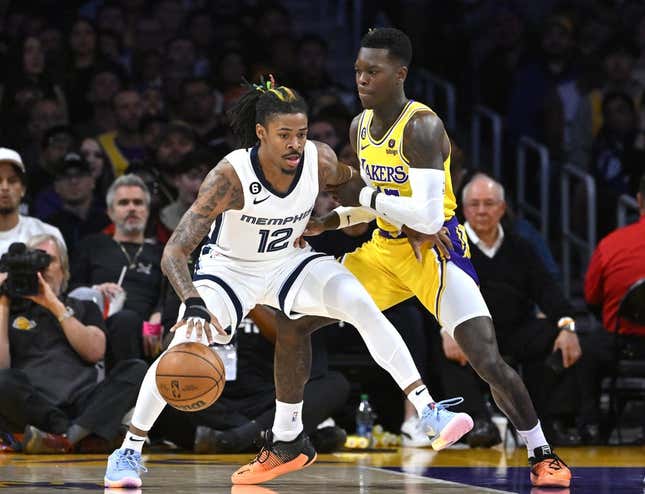 Attorneys representing Memphis Grizzlies All-Star Ja Morant are attempting to block a lawsuit alleging assault from advancing due to Tennessee's self-defense laws
How running an NFL team is like running a restaurant | Chef Emeril Lagasse
A teenager accused Morant of assaulting him during a pickup game in July 2022. Morant doesn't deny he threw a punch as tempers flared during the game at his home.
But Morant said he was acting in self-defense after being struck in the chin by the basketball thrown by the teen.
Immunity can be granted in self-defense cases under the Tennessee "stand your ground law," but will be determined by a judge who could instead allow the case to advance.
As the case was being made for dismissal, a close friend of Morant's, Davonte Pack, was charged with simple assault stemming from the altercation. The teen stated that Morant and Pack both punched him.
Morant, 23, will serve a 25-game suspension to begin the 2023-24 season for off-court behavior related to two videos where he was brandishing a firearm.
--Field Level Media