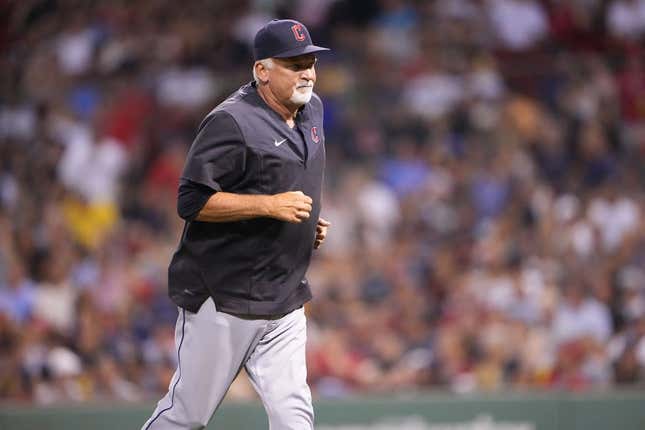 Cleveland Guardians pitching coach Carl Willis was taken to a hospital after experiencing dizziness and light-headed feelings shortly before Wednesday's home game against the Colorado Rockies
Willis was walking toward the Cleveland dugout after watching starting pitcher Tanner Bibee warm up when the incident occurred. The decision to take Willis to a hospital for medical testing was against the 62-year-old's will, manager Terry Francona said after the 4-1 victory.
Francona exchanged text messages with Willis but didn't have details on what precipitated the episode.
"He was back to normal, which I'm not sure that's ever good, but he gave us kind of a scare," Francona said. "It's hard to start a game when one of your best friends, they're helping him through the dugout. It's an unsettling feeling."
Willis is in his 20th season as a pitching coach. He is in his sixth season with Cleveland during his second stint for the franchise. He also served as pitching coach from 2003-09.
Willis also has been pitching coach of the Seattle Mariners (2010-13) and Boston Red Sox (2015-17).
Willis spent nine seasons as a major league reliever. He went 22-16 with a 4.25 ERA in 267 appearances (two starts) with the Detroit Tigers (1984), Cincinnati Reds (1984-86), Chicago White Sox (1988) and Minnesota Twins (1991-95).
--Field Level Media