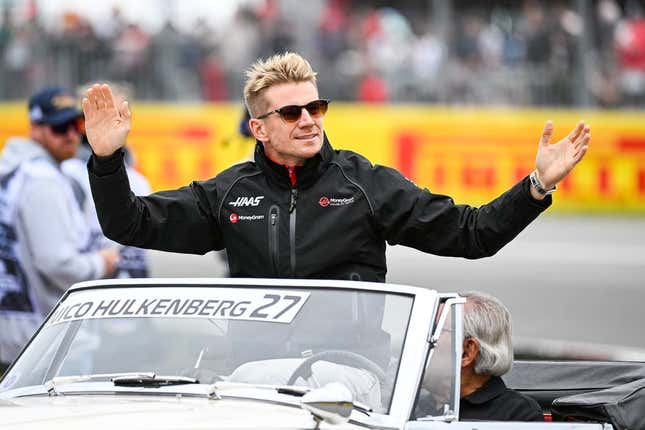 Haas team principal Guenther Steiner said the team is "very happy" with Nico Hulkenberg and plans to extend the German's one-year contract with the Formula 1 team.
Is Texas or Florida State a bigger national title contender? | Agree to Disagree
Hulkenberg replaced Mick Schumacher this year, returning full-time to the grid for the first time since 2019. The 35-year-old had a few fill-in rides in 2020 and 2022, but Steiner said he was impressed by how well Hulkenberg re-acclimated to a full-time role.
Hulkenberg has earned nine of Haas' 11 points in the Constructors standings through 10 races.
"I didn't expect him to be in such good shape right away," Steiner told Sport.de. "He hadn't been a full-time driver for three years, but he came in here and it clicked right away.
"We knew he was good, but we didn't see that he would be in such good shape immediately."
"Within the team he has a good relationship with everyone. As a driver, he is good at explaining what he wants. It is nice to see how he performs and how he competes."
Steiner said that team owner Gene Haas will be at upcoming races in Belgium and Hungary to help finalize Hulkenberg's extension.
"We've already talked about the contract, but it's better to do it in person than by phone or video," Steiner said. "The new contract won't be long in coming.
"It's coming and we hope to get it done as soon as possible to be able to announce a new deal, because we are very happy with Nico."
The team also plans to retain Kevin Magnussen, keeping its driver lineup intact for 2024.
Haas sits eighth in the Constructors standings, but Steiner has been pleased with the performance of the drivers while the team has struggled with tire degradation issues during races.
--Field Level Media