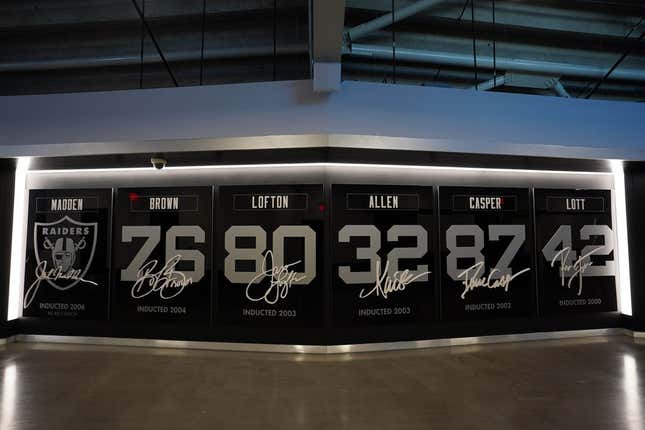 Hall of Fame offensive lineman Bob Brown, labeled the "most aggressive lineman that ever played" by John Madden, died Friday night at the age of 81.
How running an NFL team is like running a restaurant | Chef Emeril Lagasse
The Pro Football Hall of Fame announced his passing Saturday. Brown was inducted into the HOF in 2004.
"On the field, he was as fierce an opponent as any defensive linemen or linebacker ever faced," Hall of Fame president Jim Porter said in a statement Saturday. "He used every tactic and technique -- and sometimes brute force -- to crush the will of the person across the line from him. And took great pride in doing so."
Brown suffered a stroke in April.
Brown was a five-time All-Pro who was drafted No. 2 overall by the Philadelphia Eagles in 1964. He started 124 of 126 games for the Eagles (1964-68), Los Angeles Rams (1969-70) and Oakland Raiders (1971-73), where he played for Madden
"Bob Brown played offense with a defensive guy's personality," Madden once said. "He believed that he could hit you with his forearm and take a quarter out of you. In other words, if he really hit you, you wouldn't play hard until the next quarter.
"Bob was the most aggressive lineman that ever played."
Brown earned six Pro Bowl nods.
Brown is also a member of the College Football Hall of Fame's class of 1993.
--Field Level Media