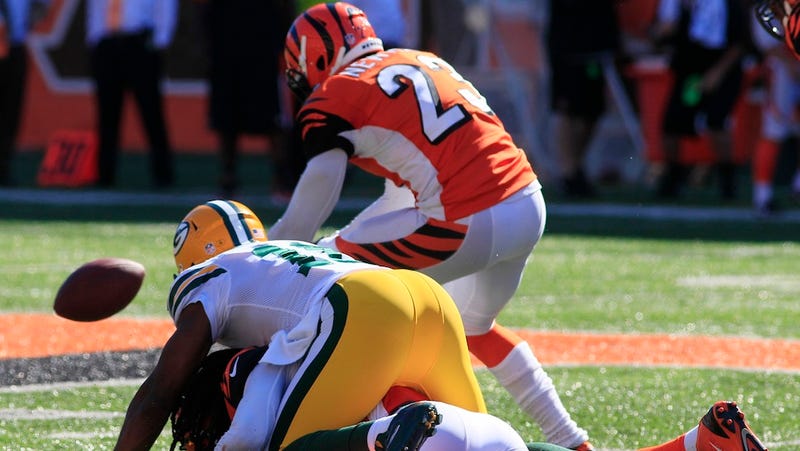 Late in the Bengals win over Green Bay, Johnathan Franklin took a fourth-and-one carry only to fumble, see the ball scooped up by Terence Newman, and returned 58 yards for what would be the winning score. Exciting? You bet. Almost too much to handle for Cincinnati's radio color guy.
Stripe Hype posted the audio, ostensibly with Dan Hoard on play-by-play. But the real star is former Bengals lineman Dave Lapham, screaming his lungs out over his partner's call.
Your mileage may vary on Lapham's exhortations, depending on your tolerance for homer announcers.
[via Awful Announcing]