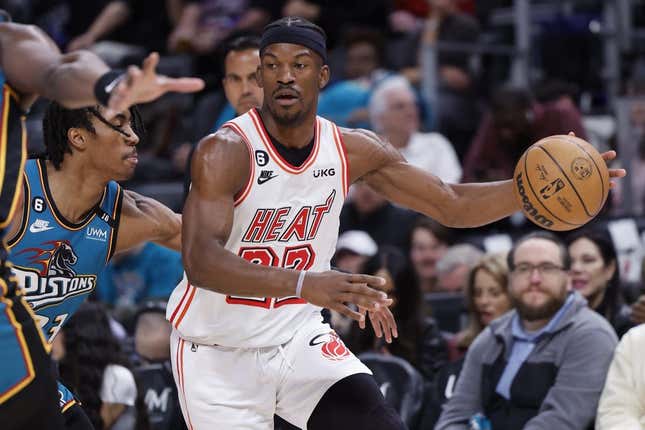 After being one win away from the NBA Finals last season, the Miami Heat currently find themselves in a battle for a guaranteed playoff spot
Are the Oakland A's a failed state? | Agree to Disagree
Miami currently sits in seventh place in the Eastern Conference, a position that would force the Heat to play at least one game in the play-in tournament to secure a spot in the official first round of the postseason
But Miami still has time to evade the play-in, and it could help its chances of doing so on Thursday night when it clashes with the host Philadelphia 76ers
Entering Wednesday, the Heat (42-37) sat one game behind the Nets, who own the tiebreaker against Miami by virtue of a three-game sweep of the season series. That means the Heat can't just match Brooklyn's record, they have to top it, essentially making Thursday's contest a must-win if they want to avoid the play-in
Things were looking bleak for Miami when it lost three straight games to close the month of March, but the Heat have picked up back-to-back victories since then, including Tuesday's 118-105 road triumph against the Detroit Pistons
Jimmy Butler provided some late-game fireworks, scoring 18 of his 27 points in the fourth quarter to put the finishing touches on the win.
Although Butler knows the importance of the final three games of the season, he'll feel comfortable with wherever Miami finishes in the standings.
"I don't pay attention (to Brooklyn). Wherever we end up is wherever we end up," said Butler, who made all seven of his field-goal attempts in the final stanza. "I think we need to do a better job of worrying about ourself, let them worry about them, and wherever we end up, we're happy with, and we're (going to) win."
Much like the Heat, Philadelphia (52-27) still has hope of improving its playoff stock after edging the Celtics 103-101 on Tuesday to pull within two games of Boston for the No. 2 seed in the East
Joel Embiid erupted for 52 points and 13 rebounds on 20-of-25 shooting, marking his fifth career game of 50-plus points.
"There's so many things that we did wrong, but what we did right was Joel Embiid," 76ers coach Doc Rivers said. "The man just scored half our points in an NBA game
"And I'm biased, but the MVP race is over."
Philadelphia led by six with 53.3 seconds remaining, but the Celtics pulled to within two with 2 seconds left. Jayson Tatum missed a two-point try at the buzzer, so the Sixers survived the scare, but Rivers said his team needs to clean things up over the last week of the regular season.
"We got to match up in transition better than we do," Rivers said. "And then we gotta keep our pace."
Embiid might have a tougher time getting going against a Miami team that has been able to hold him at bay lately. In his last six games against the Heat -- including four games last postseason -- Embiid is averaging 21.3 points and has scored over 25 just once during that stretch
Thursday's meeting will determine the winner of the season series, as the teams split a pair of games earlier this season.
--Field Level Media