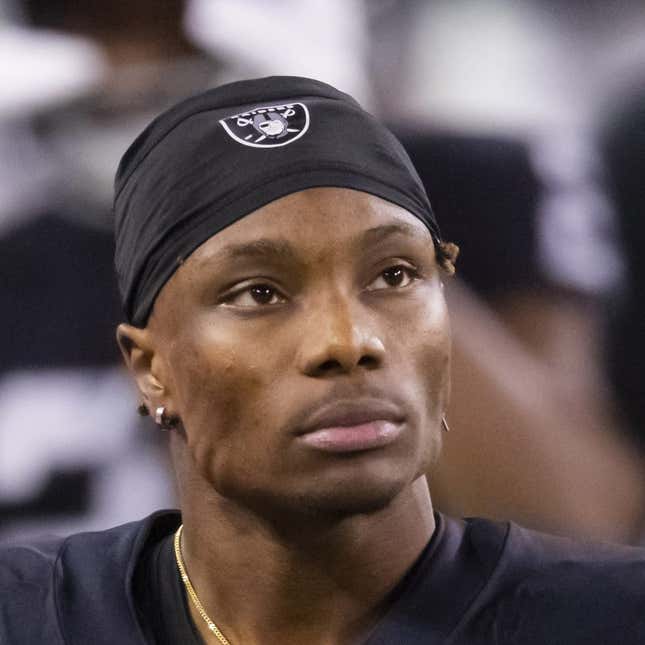 Former Las Vegas Raiders wide receiver Henry Ruggs will plead guilty next week to two charges stemming from the fiery DUI-related death of a woman in 2021 and is facing three to 10 years in a Nevada state prison
Aaron Rodgers should go full Joe Namath | Comedian Bert Kreischer
Ruggs unconditionally waived his right to a preliminary hearing in a Las Vegas courtroom on Tuesday and will formally plead guilty on May 10 to one count of DUI resulting in death and one count of misdemeanor vehicular manslaughter.
Prosecutors and Ruggs' attorneys agreed on the sentence of 3-10 years as part of the plea deal. District Judge Jennifer Schwartz will have the final say in court next week.
Ruggs faced up to 50 years in prison -- minimum of two -- had he been convicted at trial.
As part of the plea deal, the state dropped one count of DUI causing substantial harm regarding his passenger and two counts of reckless driving.
"This is the first step toward a fair resolution to this matter and we look forward to closure for all the parties involved," David Z. Chesnoff and Richard A. Schonfeld, attorneys for Ruggs, said in a statement released Tuesday.
Ruggs, 24, stood accused of causing the death of Tina Tintor and her dog after colliding with her vehicle and propelling it 571 feet, setting it on fire. Tintor and her dog burned to death. A blood draw two hours after the early morning crash on Nov. 2, 2021, revealed Ruggs had a blood-alcohol level of .0.161 - more than twice the legal limit in Nevada.
Police say Ruggs was driving up to 156 mph down a residential street seconds before colliding with Tintor's car.
Ruggs has been out on bond on house arrest for the past 1 1/2 years.
The Raiders released Ruggs one day after the crash. He had 50 catches for 921 yards and four touchdowns in 20 games (19 starts) after being selected No. 12 overall in the 2020 draft
--Field Level Media