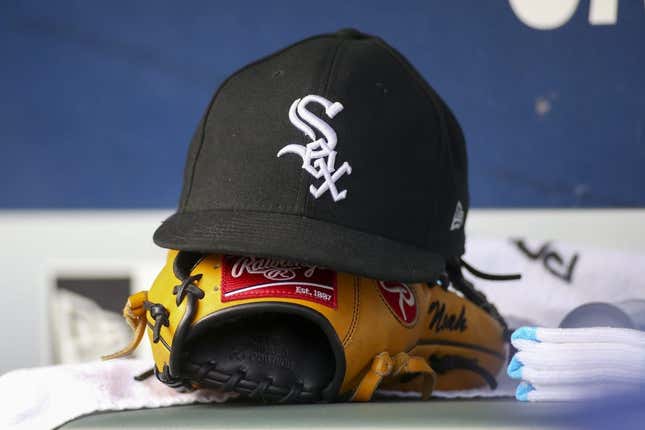 Four pedestrians were hospitalized after getting hurt in a hit-and-run incident outside Chicago's Guaranteed Rate Field ahead of the White Sox's home game against the Texas Rangers on Wednesday
How running an NFL team is like running a restaurant | Chef Emeril Lagasse
Three of the injured people were treated on the scene at 35th Street and Shields before being taken to hospitals. The fourth victim wound up falling into the car that hit the pedestrians -- a silver sedan -- through an open sunroof, according to NBCChicago.com.
The vehicle ultimately was stopped by Illinois State Police and Chicago Police on the Dan Ryan Expressway.
The injured included a 51-year-old woman and a 25-year-old man who were transported in critical condition and a 24-year-old man transported in fair condition, per multiple media outlets. Details about the fourth person, the one who wound up in the car, were unclear.
The driver of the car and three other people in the car reportedly were in police custody.
The White Sox issued a statement that read, in part, "Our hearts go out to the four fans who were injured this evening, their families and friends, as well as the fans who witnessed the incident on their way to a baseball game. The Chicago White Sox organization expresses its appreciation to the Chicago Police Department, the Chicago Fire Department, the Illinois State Police and others, including fans, who responded to the incident and provided immediate care for the victims.
--Field Level Media