We now have our star-studded Champions League final four set, with Bayern Munich, Barcelona, Real Madrid, and Juventus moving on with a shot to win the trophy with the big ears. Let's look at how we got here.
Bayern Munich-Porto, 7-4 on aggregate
Usually, when a team is desperate for goals—as Bayern Munich were at the start of Wednesday's home follow-up to their shocking 3-1 loss to Porto in the first leg—it's deep into a match, with the trailing team frantically shuttling up and down the pitch. Usually, all the losing side accomplishes is creating just enough chances to remind fans how they'd fallen behind in the first place, before falling short at the final whistle anyway. On Wednesday, though, Bayern took a sledgehammer to the preconceived notions of how a team deep in the hole should play.

Buoyed by the confidence in their ability, the lessons of recent seasons, and the knowledge that they had 90 minutes to get their minimum of two goals, Bayern didn't run around like headless chickens as many goal-needy teams do. They came out with manic energy, but it wasn't out of fear or desperation; they took the pitch with a controlled intensity. They were a team eager to jump-start their inevitable triumph, knowing that it would take work, but that given enough chances over 90 minutes, victory was assured.
Porto were not prepared for this. It's understandable that the visitors thought they could withstand the early onslaught. Bayern have been hammered by injuries all season, and at no time has that been more true than the past couple weeks. The weekend before the quarterfinal's first leg, Bayern only had enough healthy bodies for the starting XI plus four subs on the bench. They're currently missing their best player this season, Arjen Robben, their most creative force in Franck Ribéry, the rock in their all-important midfield, Bastian Schweinsteiger, and three critical, versatile defensive pieces in David Alaba, Medhi Benatia, and Javi Martínez. If Thiago Alcântara and Philipp Lahm hadn't just returned from injury themselves, manager Pep Guardiola might've had to pull on his old No. 4 jersey and join his players out on the pitch.
G/O Media may get a commission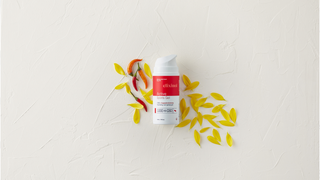 Nonetheless, Bayern Munich are so scary because of the quality that runs through their whole squad, not just that of their best XI. A Bayern team missing a leg, both thumbs, and one eye still has enough brute strength in them to hobble over and give a side like Porto one of these. Which is what we and everyone thought when predicting Bayern would skate past Porto once the draw was announced.
In the first leg, Porto welcomed their presumed superiors into their home and proceeded to crush them in every aspect of the game. The Portuguese club's three goals were each attributable to horrendous defensive mistakes, but they were errors caused directly by Porto's game plan and could've kicked in a few more goals built without the direct aid of the opponent. The final 3-1 scoreline was no fluke; Bayern were terrible, Porto transcendent.
And yet even with the images of Bayern getting stomped fresh in our minds, it was hard to believe they were in real danger of elimination. It was still Bayern, after all, who had the second fixture on home soil to prepare for, along with the likes of Thomas Müller and Mario Götze and Robert Lewandowski to reverse their fortunes. Porto had pressed Bayern into oblivion and repeatedly cleaved their defense into little bite-sized snacks with the force of their counterattacks, but could they really do it again? With everything we've seen from Bayern the last few years, a 2-0 home win—which would've been enough to see them through—was an imminently reasonable outcome.
Bayern pounced early. In the first leg, they'd been run up on when in possession without anyone to pass to; this time Bayern easily passed around Porto's ball pressure—which was much less ferocious, it must be said—as if the defenders weren't even there. Whereas they had been unable to combine in wide areas in the final third in the first go-round, and therefore unable to free up space to shoot in more central positions, Bayern dazzled with successive one-twos and triangulations and switches of play en route to a whopping 21 shots, 10 on target, and one off the post. In a match they needed to win at least 2-0 to progress, the halftime score was 5-0. For anyone watching the entire match, the only thing shocking by the time it ended at 6-1 was that Bayern didn't net eight.
The compelling thing about Bayern's turn was that it didn't just hurl bodies up and down the field looking for quick goals. This is a valid tactic when time is short and you need goals fast, but with 90 minutes, the confidence of their convictions, and the natural injection of energy and focus that comes from any elimination game was more than enough to drift and drag Porto into the exact positions Bayern needed to inflict the most damage.
This is the lesson Pep learned last season, when against his better judgement he abandoned his principles in order to fight with passion and verve for victory and glory against Real Madrid in the second leg of their UCL semifinal, rather than sticking with what got them there. That go-for-broke attitude resulted in a 4-0 home shellacking, a result Pep has called "the biggest fuck-up of my life as a coach."

Rather than trying to play differently yesterday, as they did last year around this time, Bayern doubled down and just did what they're better than anybody in the world at. This turbo-charged version of Bayern don't just destroy you; they coax you into destroying yourself.
Barcelona-Paris Saint Germain, 5-1 on aggregate
Regardless of how you feel about Barcelona's changing its style of play this year, how much of a deviation it is or isn't from what they've made their name doing, or how good or bad that change is, what isn't debatable is that the two stars of the Barcelona that was, Andrés Iniesta and Xavi, are currently in the final reel of their last hurrah. Iniesta remains a vital member of this current squad, but at 30 years old, he's no longer able to operate at the heights he once reached each time he took the field. Xavi—the single most important part of the famed Barcelona playing style—has also gradually seen his influence ebb over the last few years. In what is most likely his final season in blaugrana before he moves on to Qatar or America, he's little more than bench option that can add something different to games the club is already winning or give the starting midfielders a bit of a breather. Nevertheless, there are moments like the game against PSG when the two manage to roll back the years and show exactly why they will go down as maybe the greatest midfield partners of all time.
Tuesday's match against the Parisians was a perfect encapsulation of the greatness that still endures in both of the Spaniards' games. Iniesta started the match, and was central to all of Barcelona's attacks. While taking up a little more of the Xavi role with the inclusion of the more dynamic attacking force that is Ivan Rakitić, against PSG he was unshackled to prance around the pitch like he did in his heyday. In his 45 minutes of play, he amassed a game-high five successful dribbles, completed just one fewer pass in the attacking third than the leaders in that span, and shattered the PSG defense, multiple individual egos, and more or less sealed Barça's place in the semifinals with that glorious run and assist. At his best, Iniesta is like a wisp of smoke that effortlessly blows past defenders, floating between the tiniest of crevices at the joints of the opposition, able to move where there is no space and thus create space for his teammates. Age and tactics together mean he no longer makes runs like that as regularly, but as he proved in the first half of that match, there are still few who can rival his movements at their most brilliant even to this day.
As is typical of this season, Iniesta and Xavi never shared time on the pitch on Tuesday. The Neymar goal Iniesta created, along with the one fellow aging Barça legend Dani Alves laid on for the same budding star snuffed out any hopes the French club had of getting back into the match, so it was time for Iniesta to get some rest. Enter Xavi, Barça's human victory cigar.
For as much personal and strategic change that's taken place in Barcelona's midfield, there is still no one on the team who even approximates Xavi's skillset. Barça have run team after team off the pitch this season with the deadly precision of their direct attacks, but the one thing they've not been able to manage without their captain on the pitch is any kind of sustained control of a match. This has been the most disconcerting part of the new Luis Enrique style of play, despite its undeniable success. These days, a dominant Barcelona win sees them hunting down the ball, moving it up to their forward line as quickly as possible, and relying on those three horses up front to jam the ball between the goalposts. Even when leading comfortably, they still repeatedly give up the kinds of dangerous counterattacks that were much more rare back when Pep Guardiola's teams were slowly squeezing the life out of games by kicking the air out of the ball with their metronomic passing. Without Xavi, the metronome himself, there is no control.
Luis Enrique knows this, which is why Xavi has still been a crucial member of the squad this season. Whenever Barcelona have the lead in a difficult match, you'll usually see the manager bring on Xavi to protect the ball. Once he enters, he becomes the focal point of the team's possession, the ball still as in love with him now as it's ever been.
With a 5-1 aggregate lead and only 45 minutes to play, Xavi came in to put the thing on ice. Naturally, he pinged 54 of his passes 57 passes found their man (the most of any player in one half of play), baited PSG players into fouling him four times (more than any other player in the second half), and, most importantly, gave his team a level of organization, rhythm, and tempo only he can ensure.
That match stands as a reminder of what Iniesta and Xavi can still be to this team. Both are capable of being the signature forces of the squad in their own ways—Iniesta picking the right moment to launch himself into the thick of things and coming up with the decisive move, Xavi pulling the strings all around him, speeding up or slowing down play as he sees fit. They have different ways of doing it—one by doing things to put the team in front, the other by making sure they stay there—but both can still determine whether Barcelona win or lose.
Real Madrid-Atlético Madrid, 1-0 on aggregate
It's a little sad that, despite beating them over two legs in the Spanish Supercup, kicking them out of the Copa del Rey, avoiding defeat at the Bernabéu in the league, and then demolishing them at home, Atlético will probably remember this Champions League loss to Real Madrid more than any of the seven previous successful Madrid Derbies this season.
After failing to inspire much confidence for almost the entirety of 2015, Real saved their best performances for their favorite competition against their hated local rival. The final score will only show a narrow 1-0 aggregate result thanks to a solitary goal scored late in the second leg, but the Blancos were dominant in both contests. In the first, the run of play for the first 70 minutes or so had the look of a comfortable 4-0 win for Real rather than the 0-0 draw it turned into. The second leg wasn't quite as easy, but the home team had many more opportunities to open the scoring. They still haven't looked like the dominant team of the first half of this season, but the further they go in this tournament, the better the chances they have of rekindling what they had before.
While Atléti will be disappointed in how they were unable to mount a better challenge in the final two of what were eight total Madrid Derbies, they hopefully will appreciate the performances of goalkeeper Jan Oblak. The 22-year-old Oblak was signed this past summer most likely to be the starter, but an injury in preseason and the assured play of the other new keeper, Miguel Ángel Moyà, kept him on the sidelines for much of the season. Thrust into the starting role after an injury to Moyà, his heroics both in this week's game and especially the week prior kept Atlético in the match, and probably won him the starting job, if not when Moyà gets back this season, then certainly next year.
Juventus-Monaco, 1-0 on aggregate
I only half-watched the first leg of this match, which surprisingly only had one goal in it compared to the number of chances, and was only going to half-watch the second if Monaco ever scored. They didn't, so I didn't.
Still, Juve have to be excited about finally making a real Champions League run after getting embarrassed relative to their self-perception as one of Europe's giants as of late, so good for them. Just don't tell them that fans of every other team remaining is praying to God they draw Juve.