"There are some people here who think they are more pious than thou. If you're pious, open a church, friends. Our business is our business."
That's what federal investigators claim Jack Warner said after learning that a representative of a Caribbean Football Union member association had contacted CONCACAF offices in New York about some payments being made in envelopes. Warner, who held various international soccer titles including FIFA vice-president, didn't sound amused at the loose lips. Now he's one of 14 men indicted on a slew of federal charges ranging from racketeering to wire fraud to money laundering. With a day of press buzz stripped away, none of the accusations is truly surprising, instead serving as a fancy official verification of what soccer fans have suspected all along—each vote and contract is a bundle of bribes and kickbacks that makes a bunch of old rich men even richer.
But the way they managed those bribes sounds like so much fun! Down here, with the plebes of the world, I can only imagine what it's like to be handed a briefcase full of cash, walk into a hotel conference room where an envelope with my name on it awaits, or create a Panamanian soccer uniform company because my bribe money has to get laundered somewhere. It's the stuff of Hollywood fantasy—and FIFA reality.
So on that note, here's a collection of some of the most delightful bribery details from the federal indictment. The indictment doesn't disclose exactly how it knows what it knows, although the direct quotes sure imply some people wore wires. The bank movements should have been easy to track down. But those are concerns for defense lawyers and PR hired guns. The details are just so much fun.
G/O Media may get a commission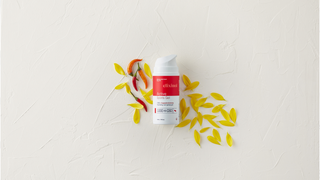 The full indictment is at the bottom of the post.
One guy claimed he had severe dementia while a football association president
From about 1997 to 2006, Eugenio Figueredo served as the president of the Asociación Uruguaya de Fútbol, which was a national member association of FIFA and CONMEBOL. He went on to be a member of FIFA's executive committee. But he decided to give himself a different personal history when applying for naturalization in the United States in 2005.
... beginning in 1997 FIGUEREDO worked in "sales" at a "decorative rock" business in Irwindale, California. In his application, FIGUEREDO falsely affirmed under penalty of perjury that (a) he neither worked anywhere else in the previous five years nor ever had any affiliation with any organization or association in the United. States or in any other place; and (b) he was exempt from the required English-language and civics exams because of a mental disability. Prior to obtaining his U.S. citizenship in August 2006, FIGUEREDO submitted documentation explaining his mental disability that falsely stated that he had severe dementia.
One guy pretty much said show me the bribes ...
When the contract for commercial rights to various Copa America was being signed in 1991, here's what CONMEBOL president Nicolás Leoz told Co-Conspirator No. 2. At the time, this co-conspirator had signed the contract, as had two CONMEBOL officials. Leoz had not.
Thereafter, in a private meeting, LEOZ told Co­ Conspirator #2, in sum and substance, that Co-Conspirator #2 would make a lot of money from the rights he was acquiring and that LEOZ did not think it was fair that he (LEOZ) did not also make money. LEOZ told Co-Conspirator #2 that he would not sign the contract if Co-Conspirator #2 did not agree to pay him a bribe. After Co-Conspirator #2 agreed to make the payment, LEOZ signed the contract. Co-Conspirator #2 caused the payment—a six-figure U.S. dollar payment—to be made to an account designated by LEOZ.
It worked so well he asked for more ...
In approximately 1993 or 1995, the defendant NICOLAS LEOZ began demanding additional bribe payments around the time each edition of the tournament contemplated by the 1991 Copa America Contract was played. Co-Conspirator #2 agreed to make these payments and caused them to be made.
... and even more ...
The defendant NICOLAS LEOZ solicited and received bribe payments from Co-Conspirator #2 in connection with every Copa America edition after that date until 2011. The payments increased over time, and ultimately reached the seven figures.
... and stashed it away in his sham consulting company!
The defendant NICOLAS LEOZ also devised means of concealing the nature of the bribe payments. For example, in or about 2010, LEOZ, through an assistant, directed Co-Conspirator #5 to wire a payment to LEOZ's personal account at Banco do Brazil and to reference a sham consulting contract as the basis for the transfer. The reference to the consulting contract was designed to make the bribe payment to LEOZ, which was not ultimately sent, appear legitimate and, among other things, thereby evade financial institutions' anti-money laundering controls.
The complaint goes on to name another company, Bayan Group S. A. ("Bayan") , a Panamanian company used by another sports media and marketing business, the Full Play Group S.A. principally controlled by Hugo Jinkis and his son Mariano, to pay bribes.
Another great money hiding option was a "soccer uniform company" in Panama
Former CONCACAF head Jeffrey Webb and Co-Conspirator No. 4 came up with this nifty way to conceal bribe payments.
Ultimately, WEBB decided to use an overseas company that manufactured soccer uniforms and soccer balls ("Soccer Uniform Company A"), the identity of which is known to the Grand Jury. Co-Conspirator #23, like the defendant COSTAS TAKKAS a close associate of WEBB, had a connection to Soccer Uniform Company A. WEBB eventually instructed Co-Conspirator #4 to submit a false invoice to Traffic USA for $1.1 million to be paid to Soccer Uniform Company A, which Co-Conspirator #4 did.
One person asked if the bribing could stop
Nope.
At one point, when Co-Conspirator #2 asked whether it was really necessary to continue to pay bribes to [José Maria] MARIN's predecessor as CBF president, MARIN stated, "[I]t's about time to to have it coming our way. True or not?" Co-Conspirator #2 agreed, stating, "Of course, of course, of course. That money had to be given to you." MARIN agreed: "That's it, that's right."
People really do put money in briefcases like in the movies
South Africa basically out-bribed Morocco for the 2010 World Cup, according to the timeline outlined in the complaint. One key person appears to be Warner, who already had contacts with South Africa after the country's failed bid to host in 2006. At one point a member of Warner's family, identified as co-conspirator No. 14, used those contacts to organized friendly matches for CONCACAF teams in South Africa. After that tidbit of information, the indictment goes straight into something out of a summer popcorn flick.
At one point, WARNER also directed Co-Conspirator #14 to fly to Paris, France and accept a briefcase containing bundles of U.S. currency in $10,000 stacks in a hotel room from Co-Conspirator #15, a high­ ranking South African bid committee official. Hours after arriving in Paris, Co-Conspirator #14 boarded a return flight and carried the briefcase back to Trinidad and Tobago, where Co­ Conspirator #14 provided it to WARNER.
What followed was essentially a game of who can bribe better. While in Morocco, a representative of the Moroccan bid committee offered Warner $1 million. But multiple people were prepared for "the government of South Africa to pay $10 million" to the Caribbean Football Union to "support the African diaspora." It was understood the money was for Warner and two others voting for South Africa. They did.
There was one holdup. The South Africans were "unable to arrange for the payment to be made directly from government funds," but a fix was made. The $10 million was sent to the CFU from FIFA—using money that otherwise would have gone to South Africa to support the World Cup.
They also really do shove cash in envelopes
In March 2011, a man described as "Co-Conspirator No. 7" was running for FIFA president. He asked Warner for help "to organize an extraordinary congress of the CONCACAF member associations" to talk about his candidacy. Warner's help did not come for free. Warner arranged a special meeting of the CFU member associations in May at the Hyatt Regency Hotel in Trinidad and Tobago. Afterward, Warner told the CFU officials they could pick up a "gift" in a hotel conference room.
... certain CFU officials, including an official of one of the member associations of a United States territory ("Official #1"), went to the appointed conference room, as directed by the defendant JACK WARNER. The officials were instructed by CFU staff members in the room to enter the room one at a time. Inside the room, CFU staff handed each official an envelope bearing the name of the member association that he represented. Inside each envelope was $40,000 in United States currency.

Prior to entering the conference room, Official #1 was advised that he must enter alone, and could not be accompanied by any other officials from his delegation. Upon receiving his envelope, Official #1 was directed by CFU staff to open it while in the conference room. Official #1 was further instructed not to discuss the payment with anyone.
Warner, it's later revealed in the complaint, really did like doing things the old-fashioned way. He still had an AOL email address.
Yes, they knew this was (and is) illegal (and bad)
In a March 2014 meeting with Co-Conspirator #2 in Queens, New York to discuss the status of Traffic's ongoing bribe schemes, including the Gold Cup/Champions League schemes, the defendant AARON DAVIDSON said, referring to the practice of paying bribes to obtain commercial rights: "Is it illegal? It is illegal. Within the big picture of things, a company that has worked in this industry for 30 years, is it bad? It is bad."
A multinational sportswear company got tangled up in all this (it may be Nike!)
About the time Brazil won the World Cup in 1994, a "representative of a multinational sportswear company headquartered in the United States" approached the Confederação Brasileira de Futebol about sponsoring the national team. The sportswear company is only identified as "Sportwear Company A." At the time, the CBF already had a deal with "Sportswear Company B," but negotiations started nonetheless. On or about July 11, 1996, Company A agreed to a $160 million sponsorship deal.
But there were other terms not reflected in the agreement signed that day having to do with the Traffic Group, a multinational sports marketing company based in São Paulo that seemed to make a big chunk of money off being an intermediary.
Sportswear Company A agreed to pay a Traffic affiliate with a Swiss bank account an additional $40 million in base compensation on top of the $160 million it was obligated to pay to CBF pursuant to the Agreement. On July 14, 1996, three days after the Agreement was signed, a representative of Sportswear Company A and a representative of Traffic Brazil (Co­ Conspirator #2) signed a one-page letter agreement acknowledging as follows: "CBF has authorized Traffic, or its designated banking agent, to invoice [Sportswear Company A] directly for marketing fees earned upon successful negotiation and performance of the . . . [Agreement]." Between 1996 and 1999, Traffic invoiced Sportswear Company A directly for $30 million in payments.
Though unnamed, Bloomberg points out that this matches the dates of when Nike signed on partnership with the Brazilian federation.
The real money isn't in the soccer games at all
As with many professional sports, the money isn't in the game itself. It's in the eyeballs it gathers, which can be used as leverage for hefty broadcasting contracts and marketing deals.
From 2007 to 2010, FIFA's total revenues were $4.189 billion—and 83 percent of that ($3.480 billion) came from the sale of television and marketing rights for the 2010 World Cup. From 2011 to 2014, FIFA's total revenue was $5.718 billion—and 70% of that ($4.008 billion) was from the sale of television and marketing rights to the 2014 World Cup.

The organization's actual profits during the same time periods never reached $1 billion. Of course, that's still a lot of money. I don't have a billion (chances are, you don't either). But it's something worth remembering as the next World Cup nears, temporarily throwing the world into another brief bout of pseudo-religious worship of the beautiful game. For the sake of national pride, who wins is everything. For the sake of those cashing the checks, it means nearly nothing at all.
Image via Getty